Ive been rather busy in these past few weeks and am only now just getting around to posting these newest pictures of mine.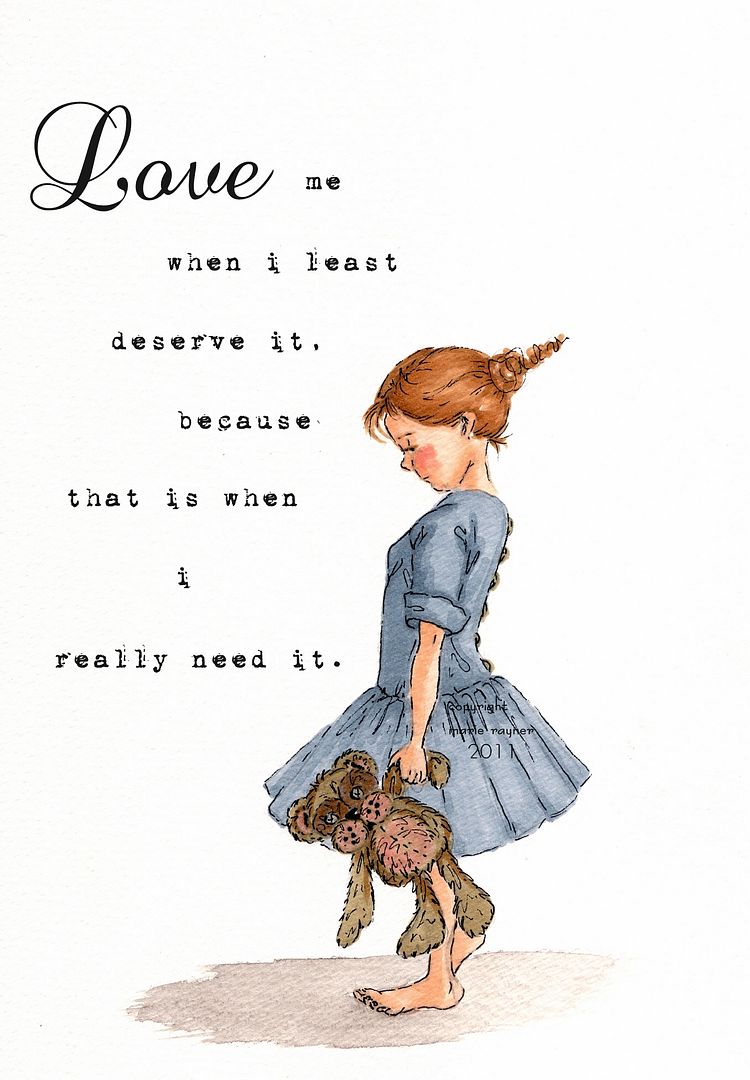 I fell in love with the Sentiment on this one and I think actually that this is the nicest one I have ever done. I'm actually kinda proud of this. It normally takes me a few days before a piece grows on me, but I loved this one right away. "Love Me" available as a print or a greeting card.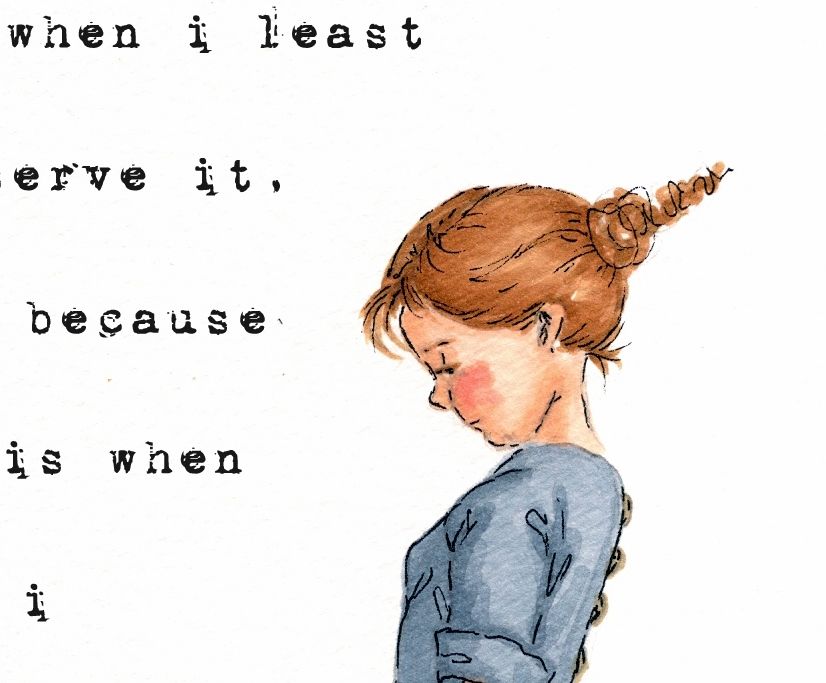 Just a closeup of the detail on that face. Don't you just love it? I do.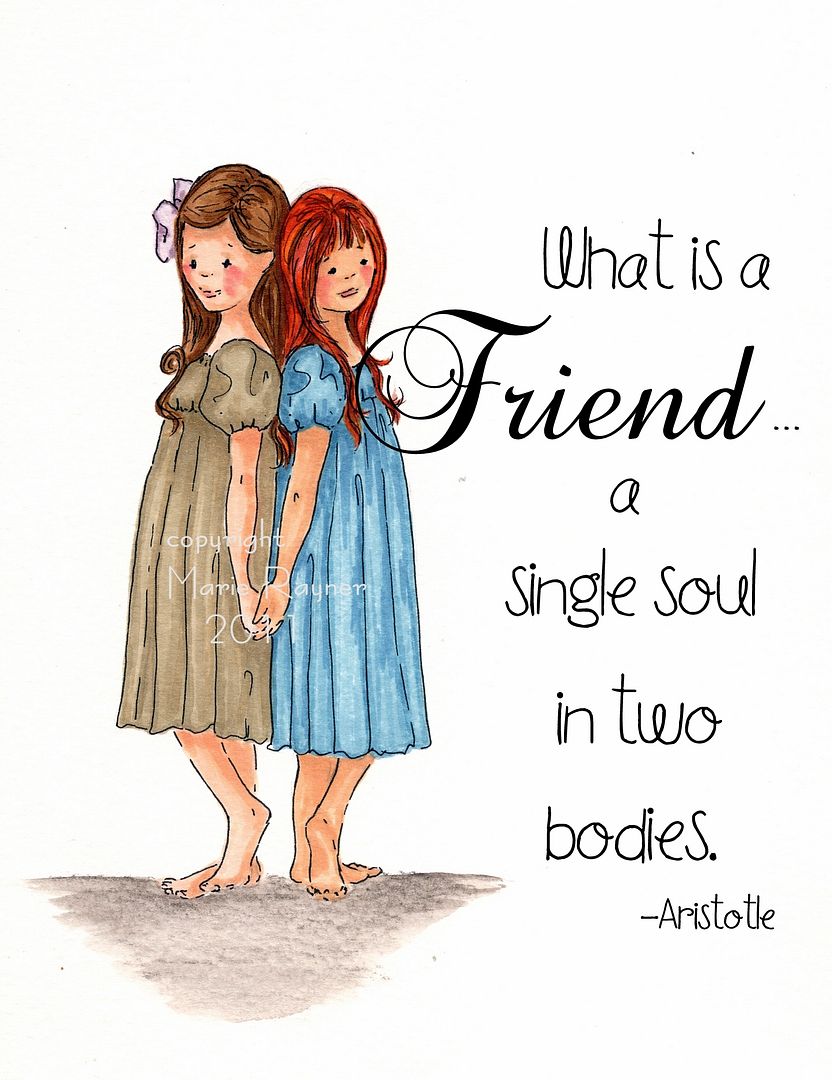 What is a friend. Loving this one two. Two dreamy friends, the best of friends, kindred spirit friends, forever friends. Again available as a print or a card.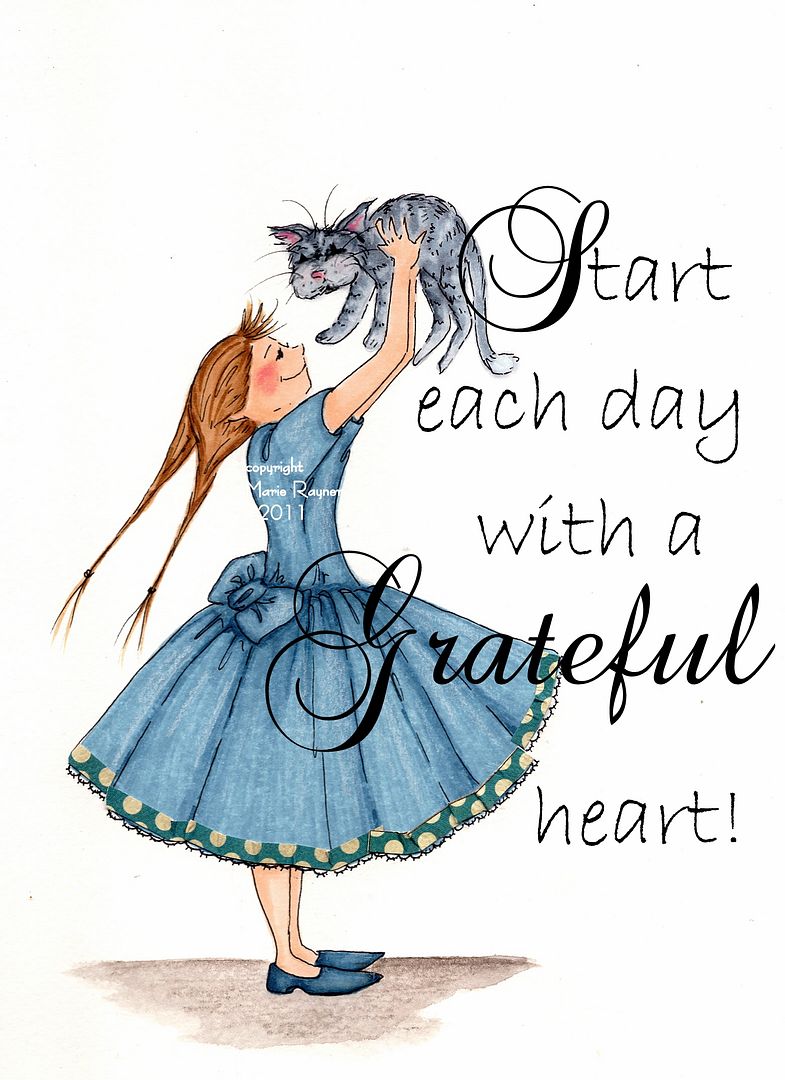 That is my motto each day. I begin it with a grateful heart. I am happy just to be alive. Life is good, even in it's darkest moments. Again, available as a print or as a card.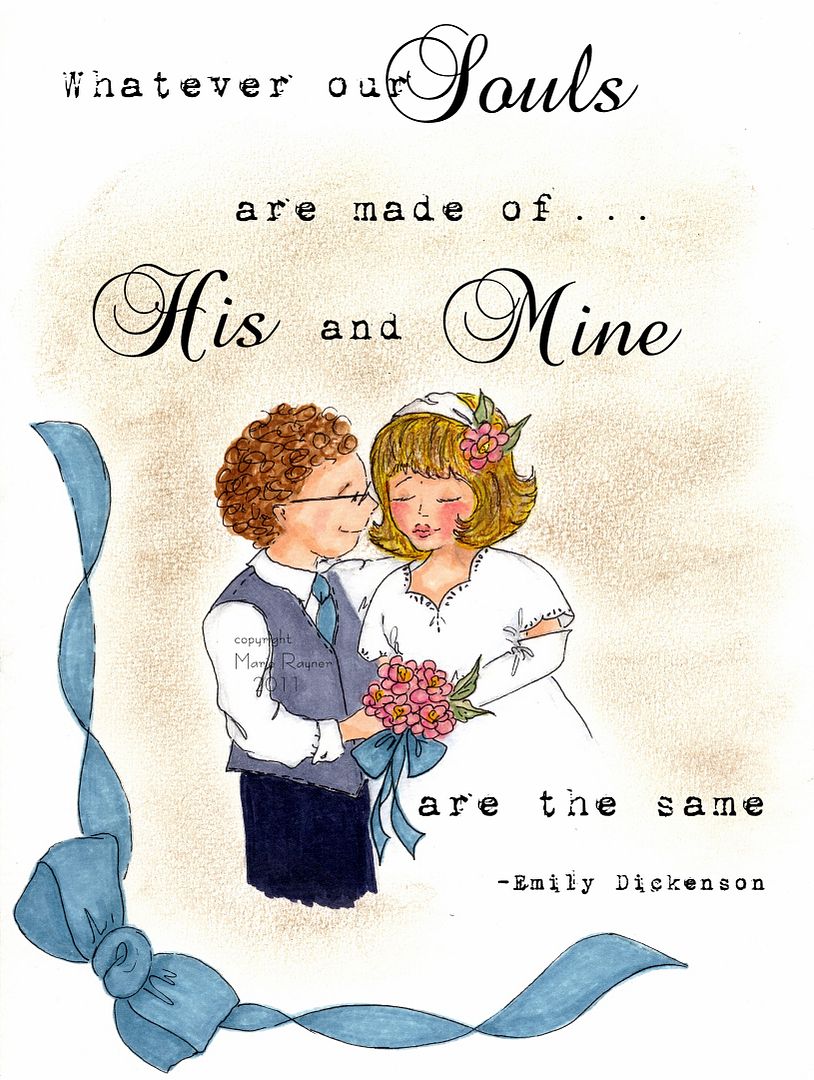 A sweet wedding one, perfect for a bride and a groom. I love this sentiment from Emily Dickenson. I love all of Emily Dickenson's words. Available as a card or as a print.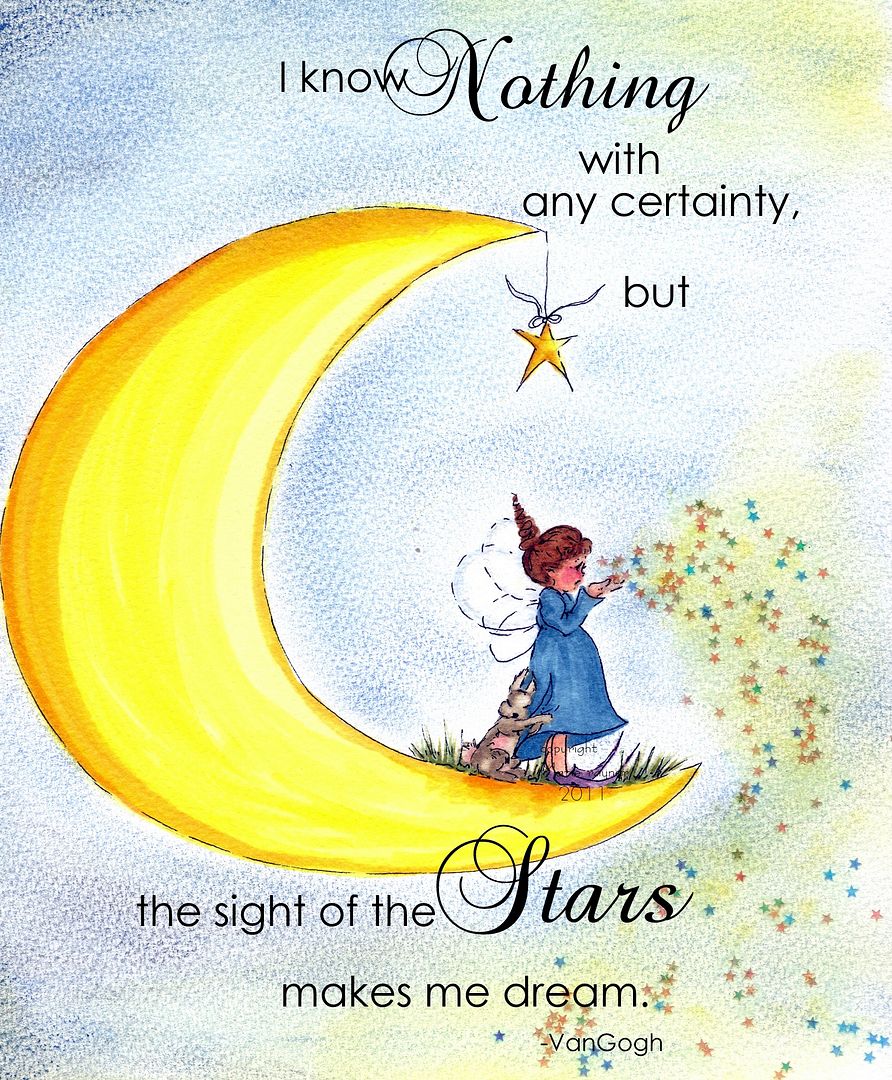 I, too like to look at the stars and dream. Love the little bunny hanging on to her dress and her elfin boots. She is blowing stars out into the universe from her stance on the moon.
Detail in closer view. What do you think???
Again, available as a card or a print.
All prints are printed onto 100% Cotton Innova Digital Art Papers, Archival - Acid and lignen free, with HP Archival Vivera Inks and ship out within three days of your payment clearing. Cards are also printed on the same paper, then mounted onto scrap book papers, and onto fine linen textured card, and glittered, all by hand. They are 4 inches by 6 inches in size and come in their own plastic sleeve, along with an envelope. Blank in the centre for your own wishes.
Convo me to find out more.
Thanks for looking!