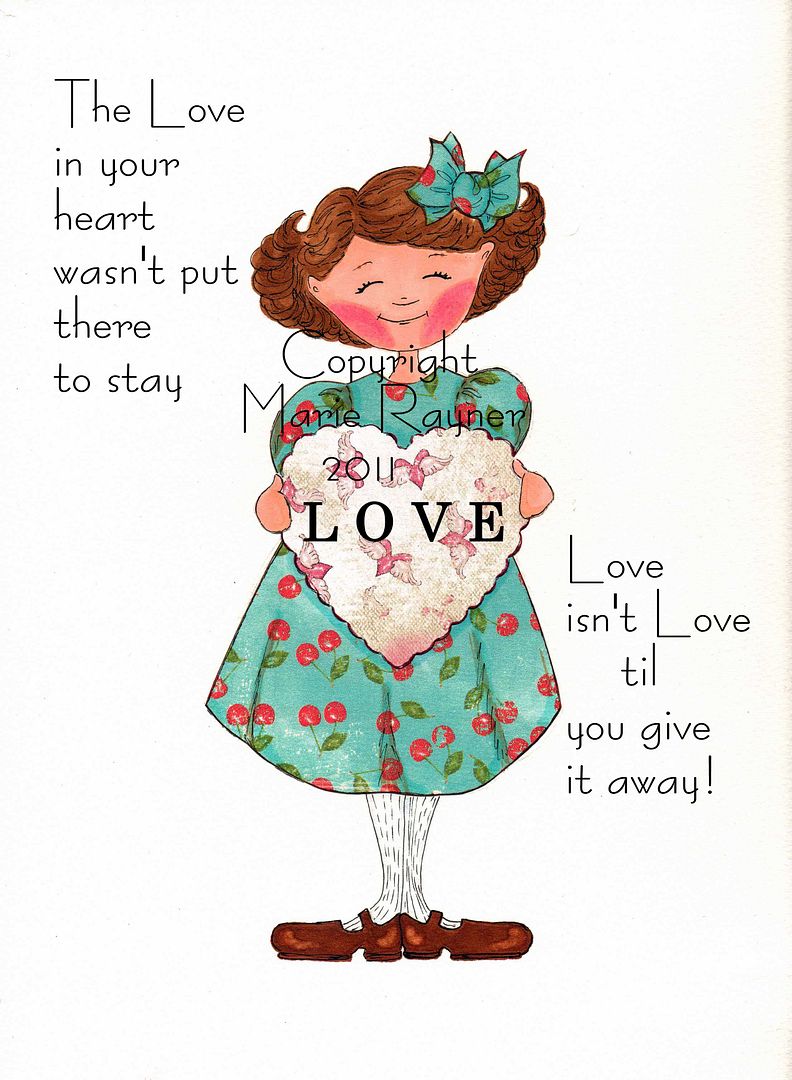 Just in time for Valentines Day. A delightful piece composed of a variety of scrapbook papers and my own art and words. I think it's really sweet. I just love cherries and I love the cherries on her sweet dress and hair bow.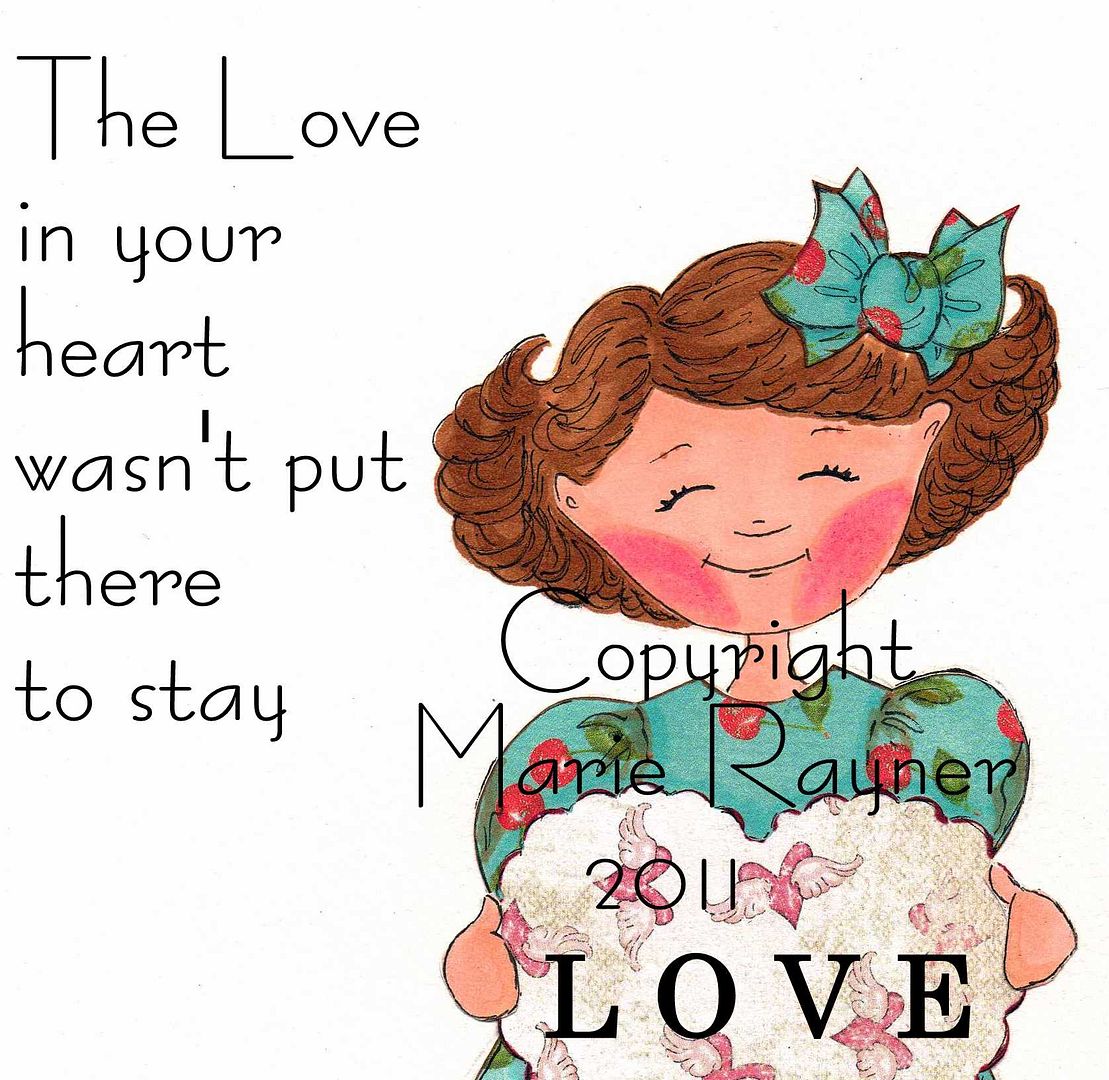 A dear little girl holding a paper heart printed with winged hearts and the word love.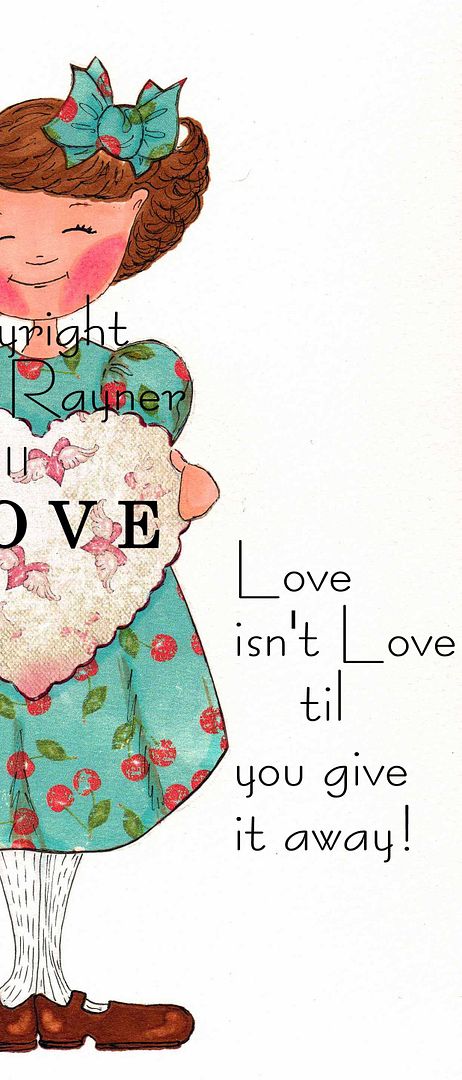 Available as a print or as a greeting card. E-mail me on mariealicejoan at aol dot com to find out more. Thanks for looking!