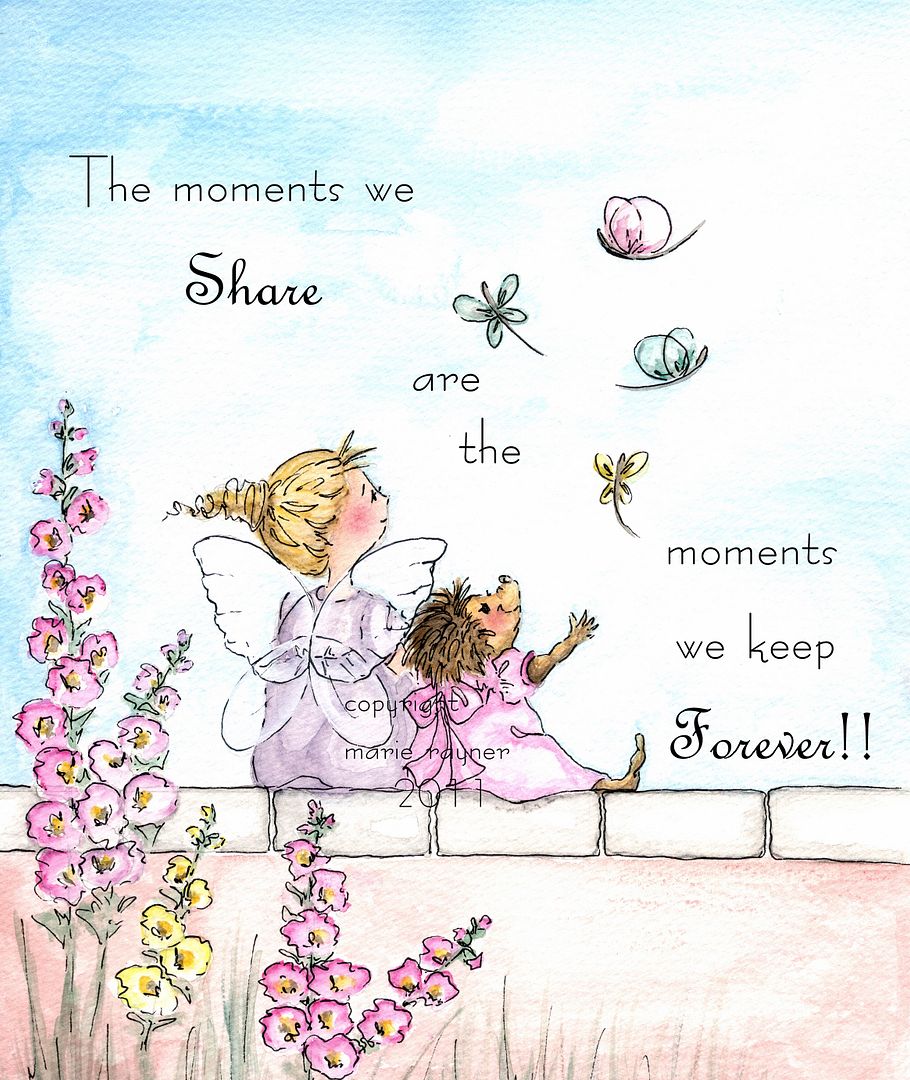 I did another little painting yesterday afternoon. I love the feel that water colours give to my muses. A softer gentler feel. Anyways, this is it, moments shared.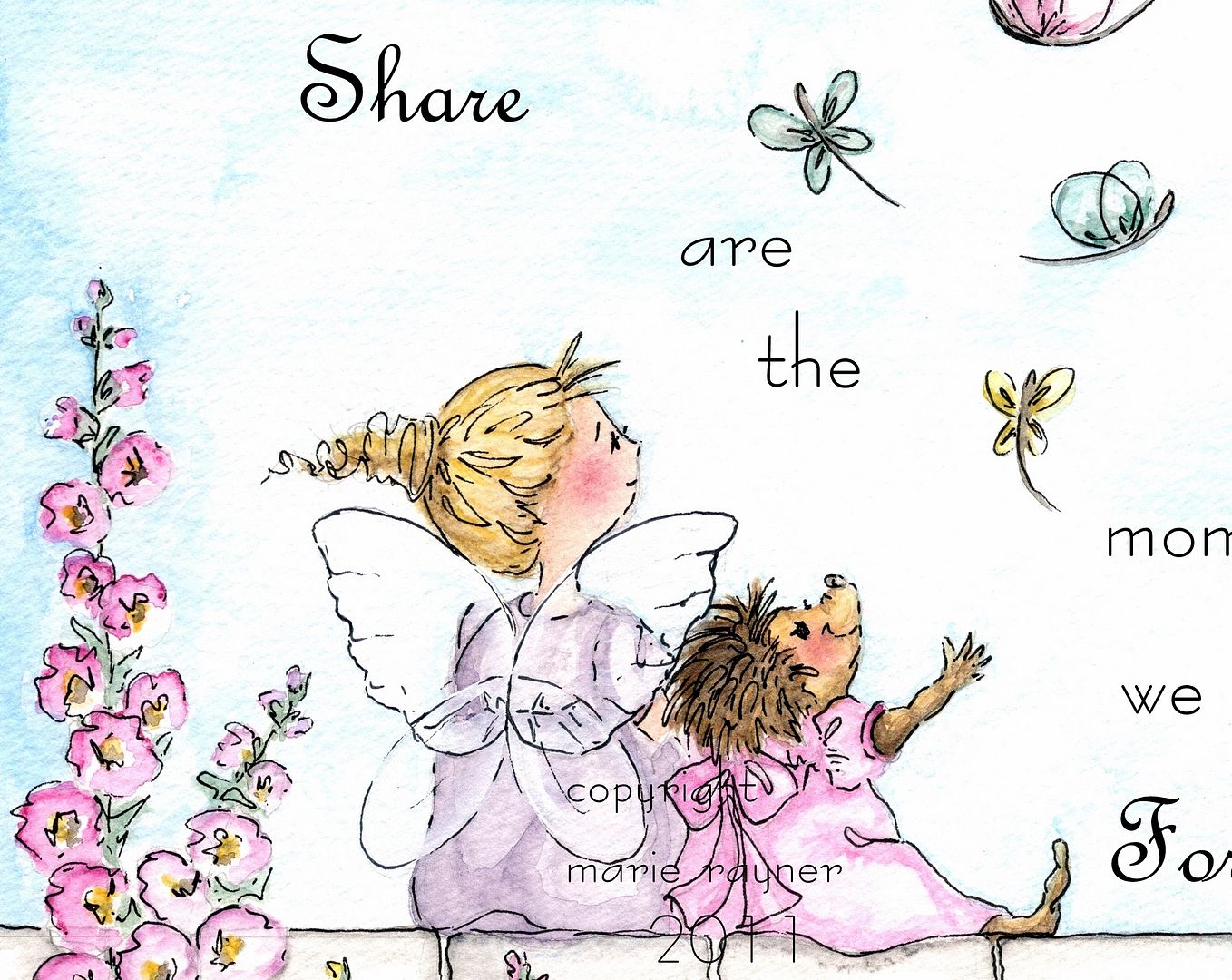 A closer look at the fairy with her wings and the little hedgehog girl. I love the hollyhocks as well. I think they turned out nice.
As always available as a print or as a card. Just message me to find out more! Thanks!!