I thought I would bite the bullet and actually show you the space that I work in. My husband marvels that I manage to get anything at all done in here, but this, folks . . . is where the magic happens! (I also have to cook in a similarily minute space, but that's a story for another day!)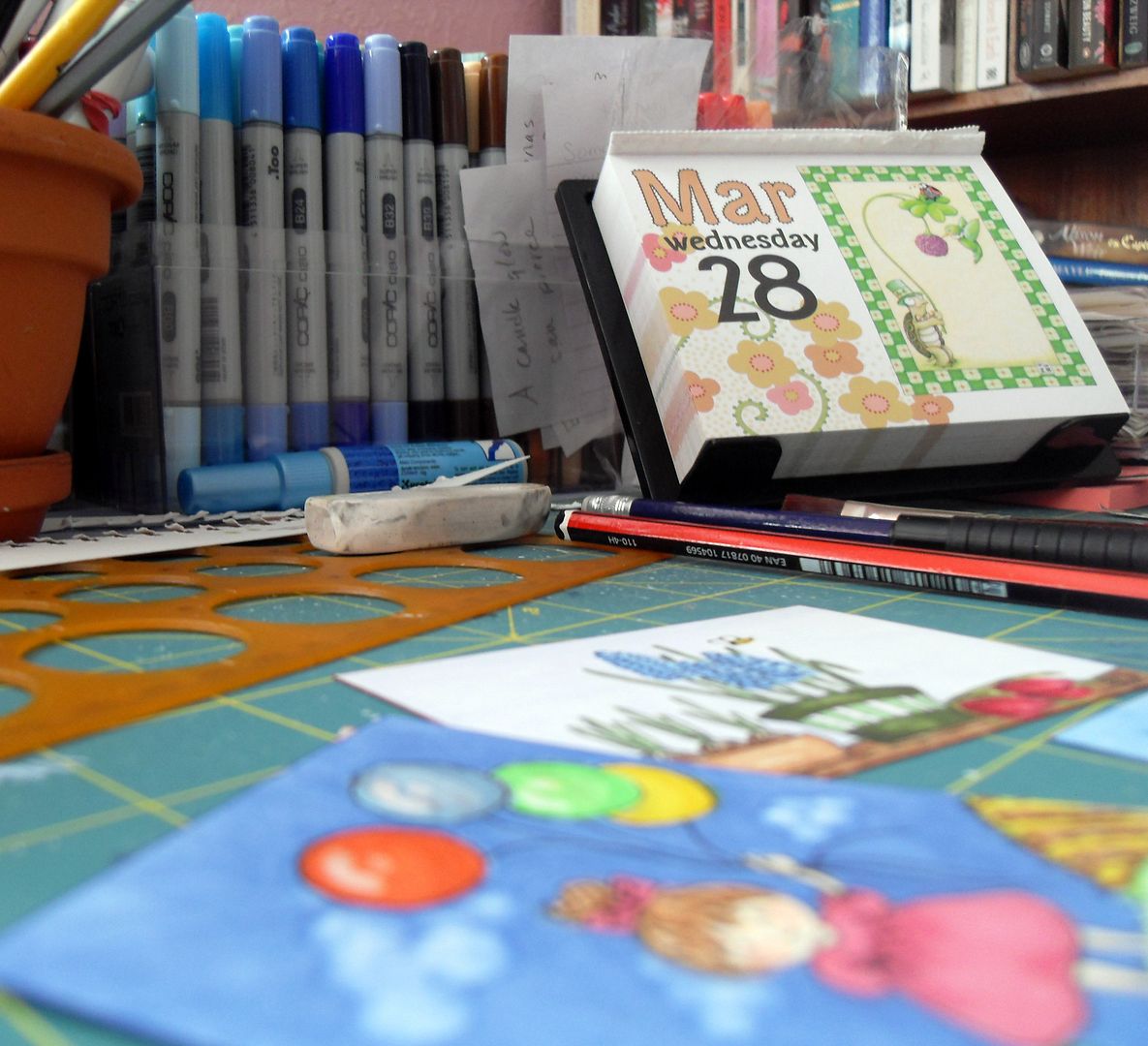 As you can see, even on my best days, I only have about a 12 inch square space to work in . . . the rest being taken up with supplies. (Acrylics, Watercolours, Ganache, Pencils, Markers, etc.) Oh and of course I save all my bits of scrap paper etc. They come in handy for all sorts, and I do love ME so her yearly calendar always has a spot where it looks down on what I am doing and hopefully giving me a thumbs up!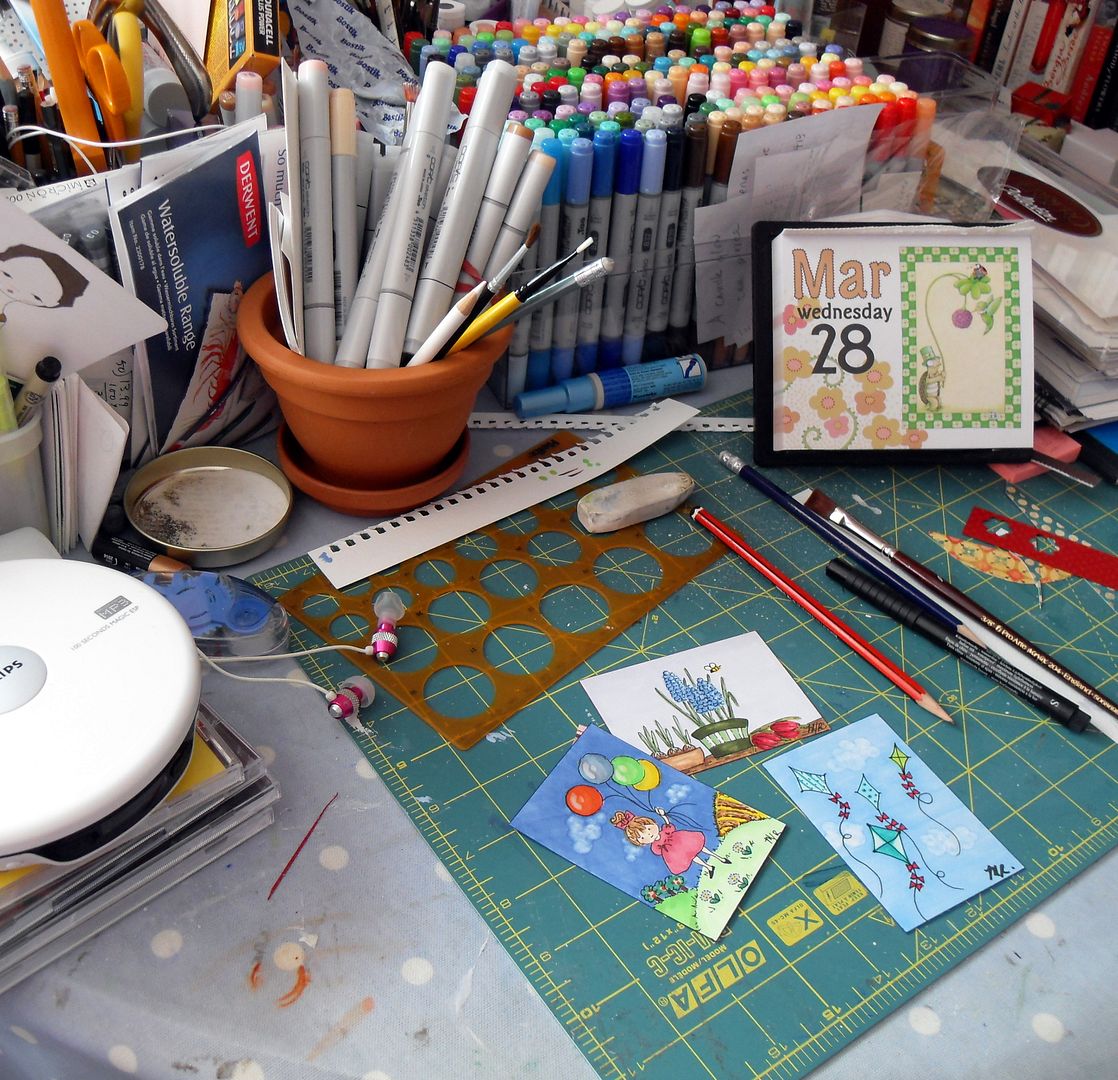 Music is also very present in my creation process. I have my favourites to inspire to to urge me on . . . sometimes my space is neater than this, and sometimes not. It all depends on what creative urge is taking me. Sometimes I just have to get it down onto paper as soon as I can before my inspiration leaves . . . and I know I am not alone in this. And what's on my worktop today???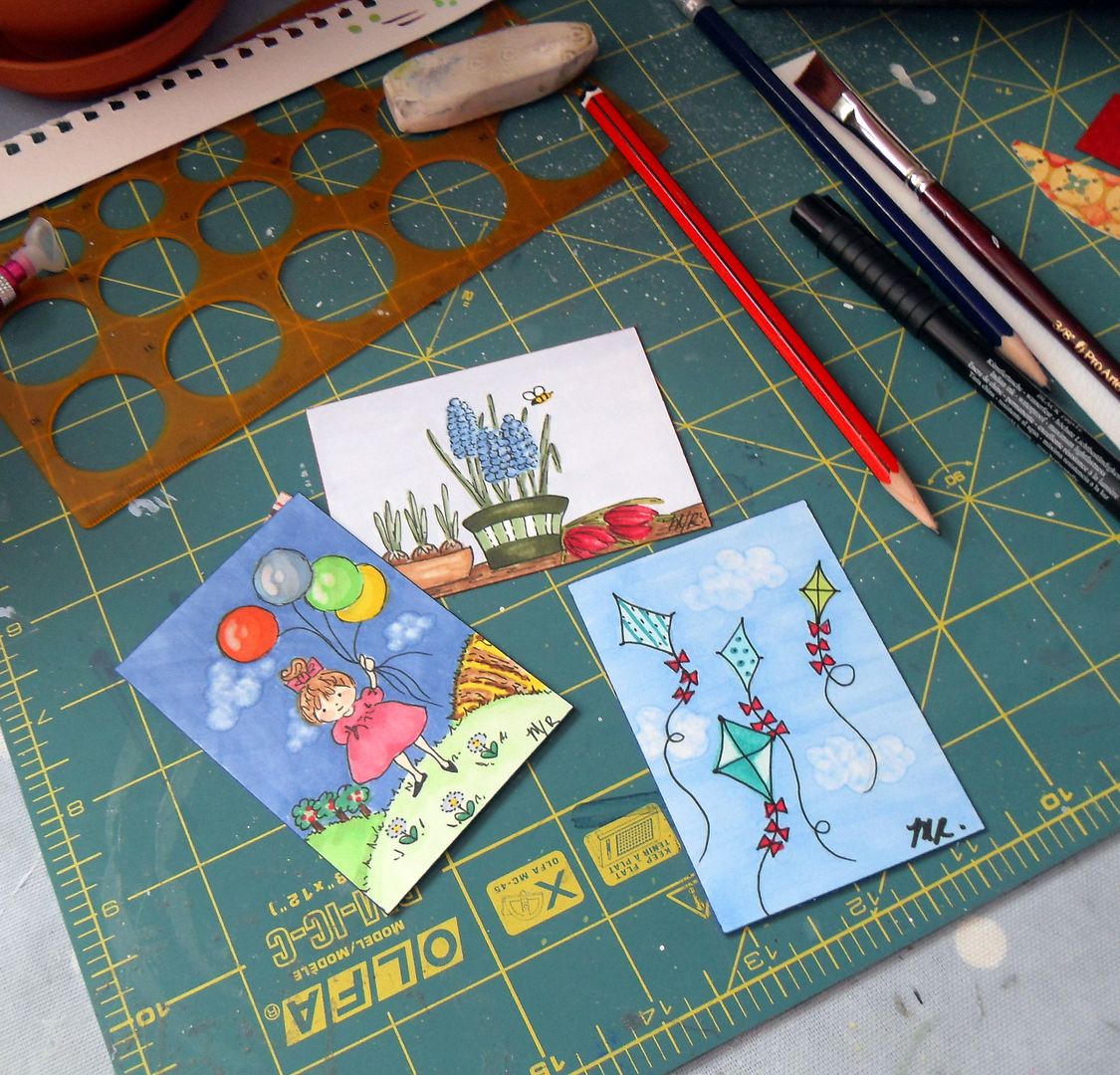 Some colourful little ATC's, which I am really enjoying playing with. They're quite a lot of fun to do. Small, simple and colourful. The size of a credit card, they are also challenging.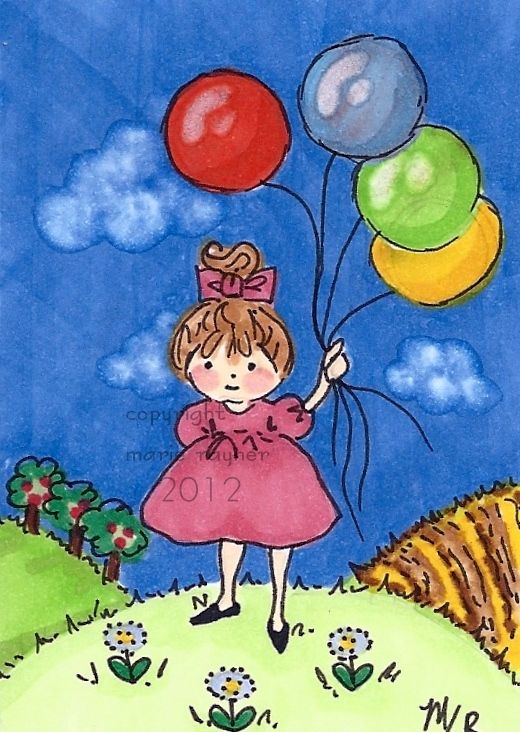 Hope on over to the
Stamping Ground
to see what's on everyone else's worktop! They are such a very talented bunch!
Thanks for looking!