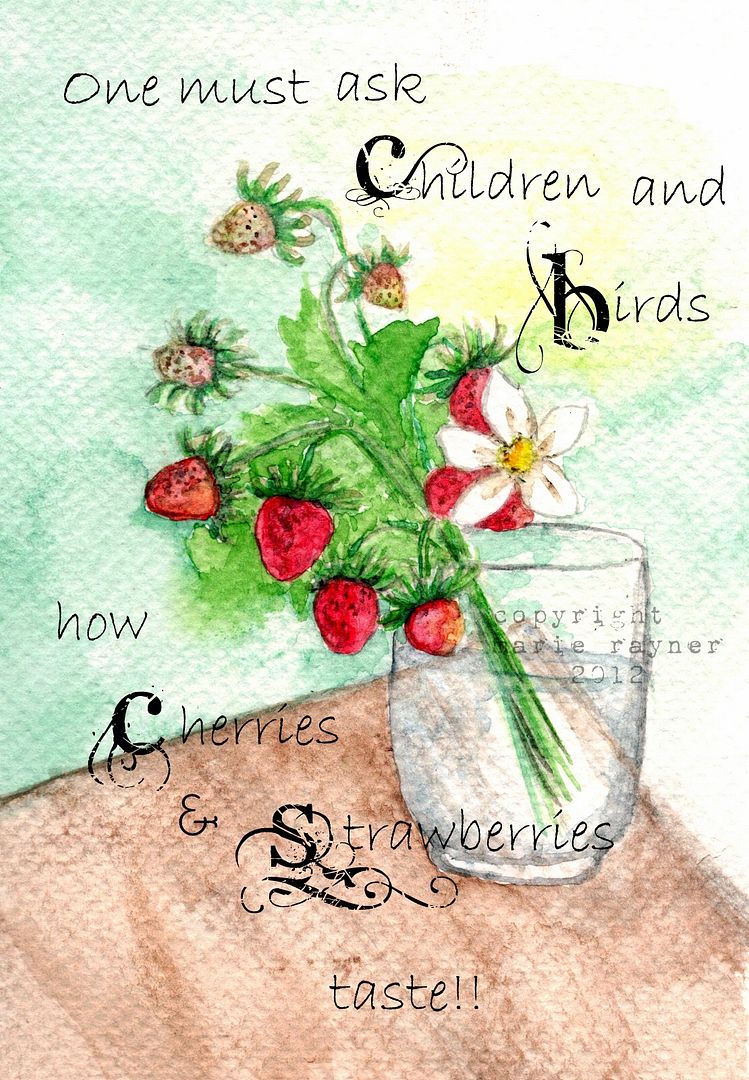 With all of the beautiful British Berries in the shops at the moment, I have very much had strawberries on my mind! I found a photograph that I really liked of some strawberries and this is my attempt to paint them. It isn't a big picture, just post card sized. In fact it's been painted on one of the postcard water colour cards from a new booklet of them that I just bought a few weeks back. Kind of fun to do really!
Anyways, that's what's on my work top this week! What's on yours??
Do hop on over to
the Stamping Ground
and check out everyone else's efforts. They are a real talented bunch of gals!
Thanks for stopping by!!