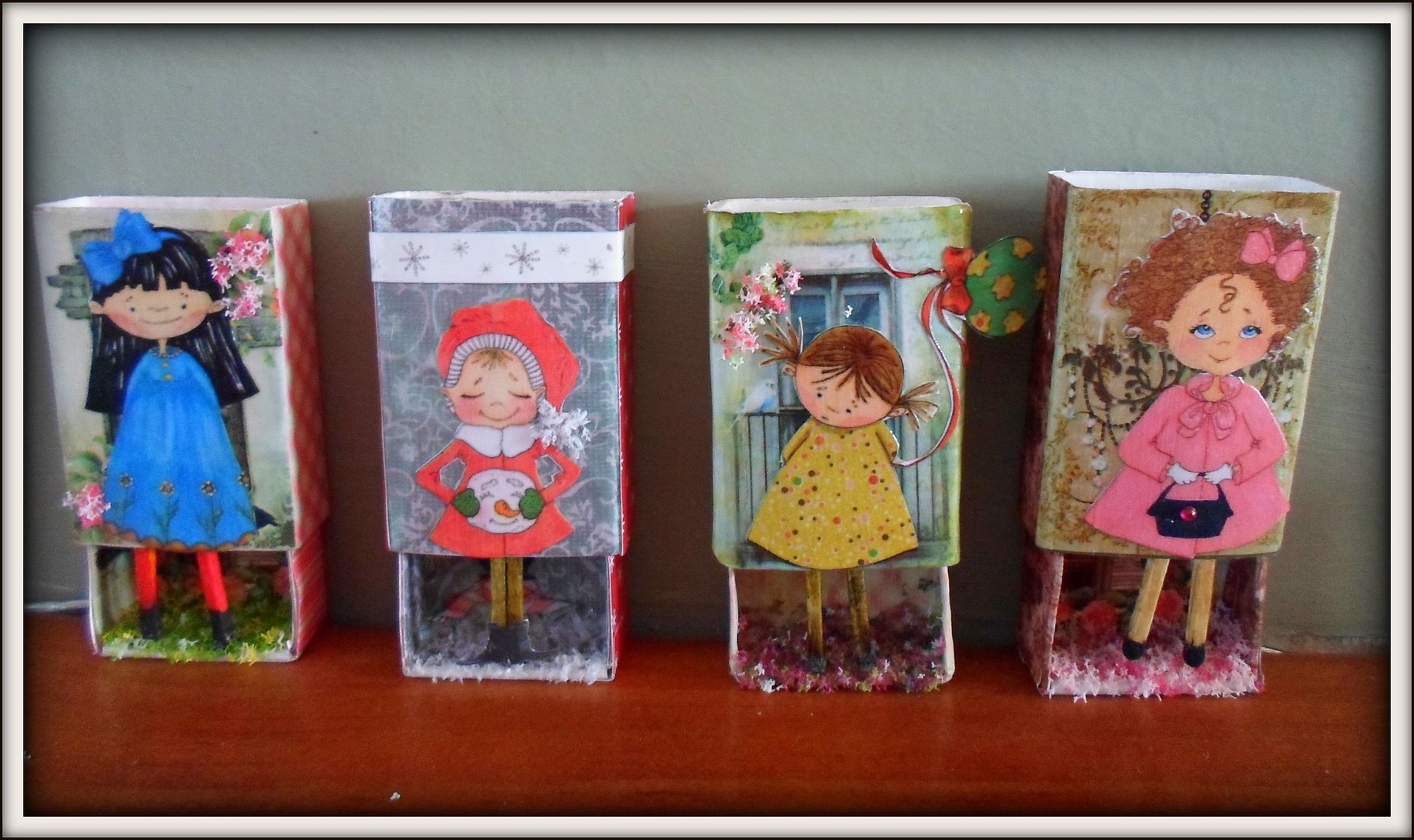 It's been over a month since I have been able to participate in Whats on Your Workdesk Wednesday. It's been a wild month of renovations and lots of tumult. I've hardly been able to create at all. Work on the bath finally finished for good today and things can get back to normal . . . whatever that is!!
I was lucky enough to go to a Craft Crop on this Saturday past. It was my first time ever at an event like that. It was a lot of fun seeing what everyone else was getting up to. I think these kinds of things are wonderful, and you can learn a lot.
I hadn't been sure of what to bring, but I had had an idea in mind for a time for these little matchbox dolls and so that's what I brought. Papers, inks, glue, mod podge, miniature prints of my own artwork, etc. And by the end of the afternoon I had four sweet little girls done. (Those ones up there at the top of this post.)
Since then I've done two more. Here they are in a neat little video thingie. Enjoy.
I really enjoyed making them. There are all kinds of little additions as well . . . flower soft used as grass and flowers by their feet. Painted matchsticks for their legs and feet . . . tiny touches such as a black cat behind the little witch inside the window at the bottom, a hat and scarf behind the snowman girl, etc. The autumn leaves at the bottom of the witch are Martha Stewart foil glitter, leaf colours.
Completely decorated inside and out and all around. I'm really pleased with how they turned out. What have you been up to? I am sure it's something beautifully creative too!
In the meantime why not pop on over to the
Stamping Ground
to check out all of the other wonderfully creative people and see what they have on their workdesks!
Thanks for looking!!