I hadn't posted any new work in a while . . . life's been kind of getting in the way, but I thought I would show you the few things I've managed to get up to over the past month!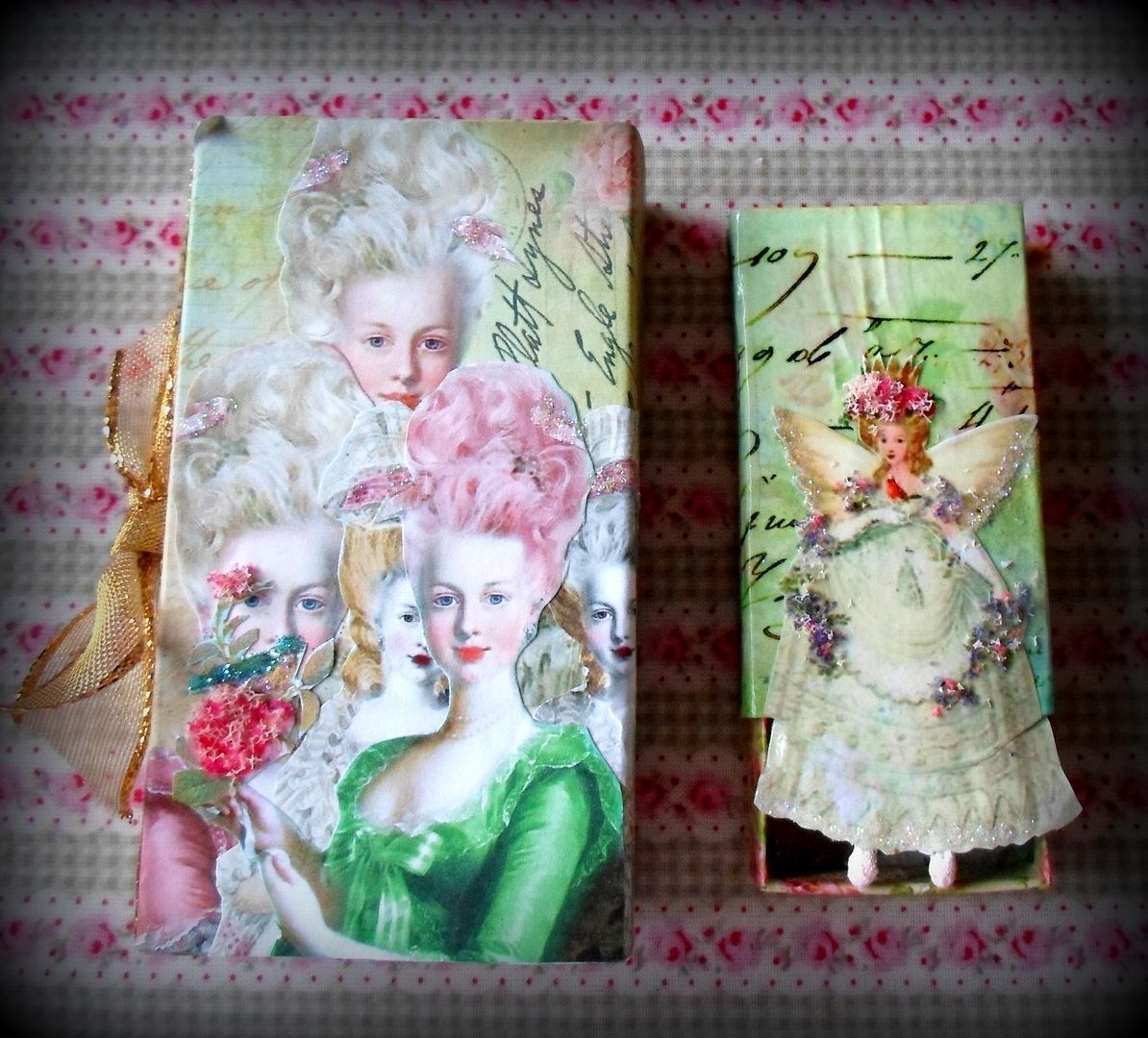 First up a Marie Antoinette Matchbox Doll. Which fits inside a larger matchbox . . . a collage of Marie Antoinettes!
She turned out quite nice with flower soft garland and crown accents, and bouquets . . . a bit of sparkle here and there, notably on her shoes and ribbons and what would it possibly say on the back of her box . . . but . . . "Keep Calm and Eat Cake!"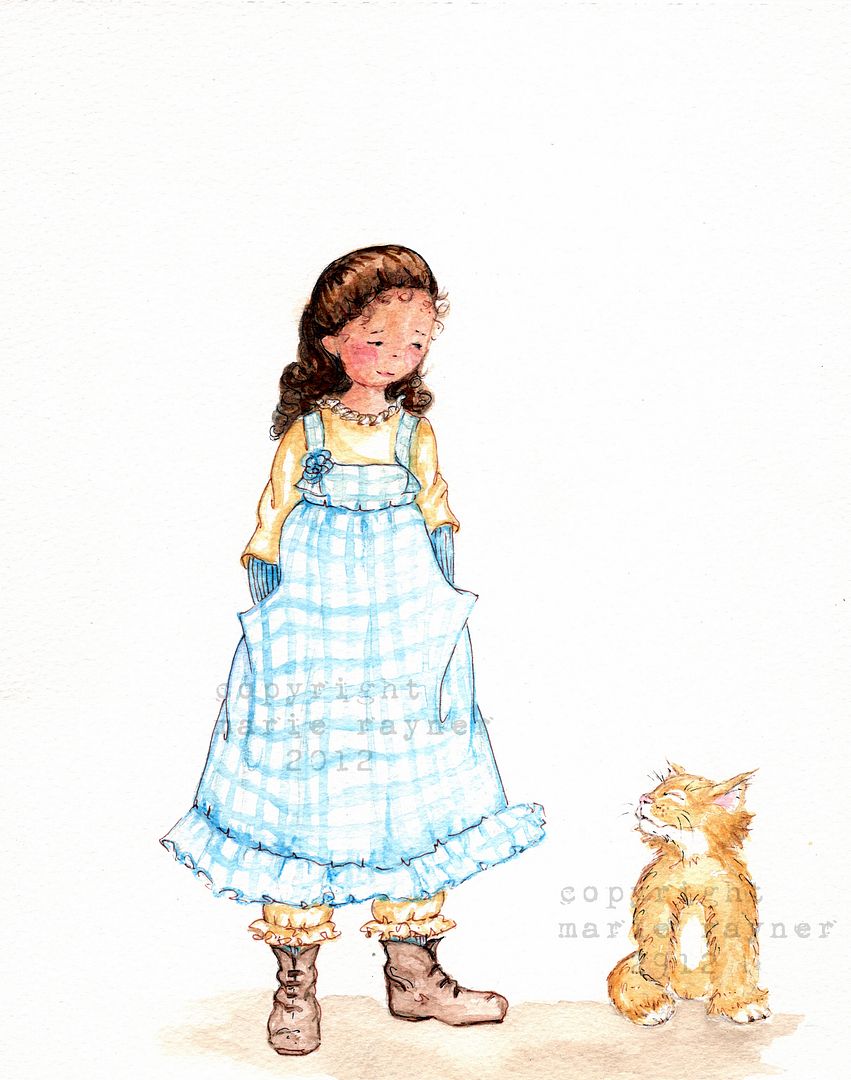 Then this, a commission for a friend. I love the way it turned out. The little girl with the pioneer spirit, thoughtful and true . . . and her little orange companion who seems to be . . .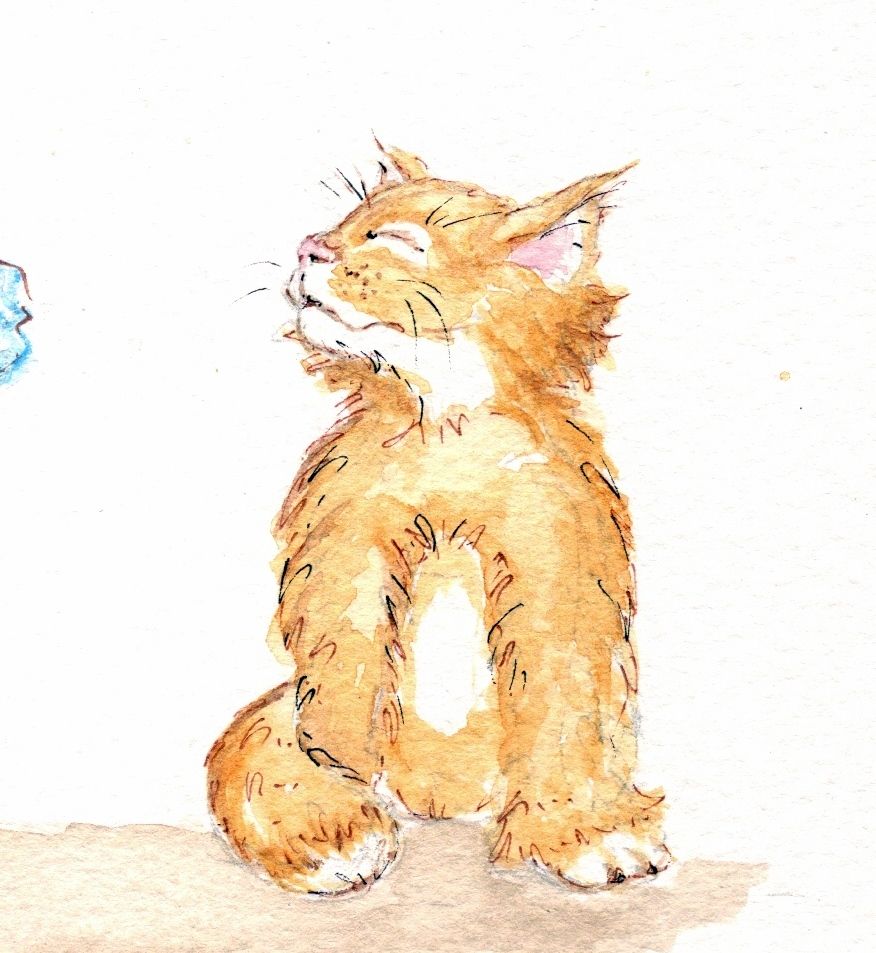 Totally basking in her attentions. Best Cat I have ever water coloured I think! I am quite proud of this one! I turned it into a bookmark actually.

It would be sweet laminated I think . . . I may paint a little cover jacket to slip it into . . . one can never have too many bookmarks, I don't think!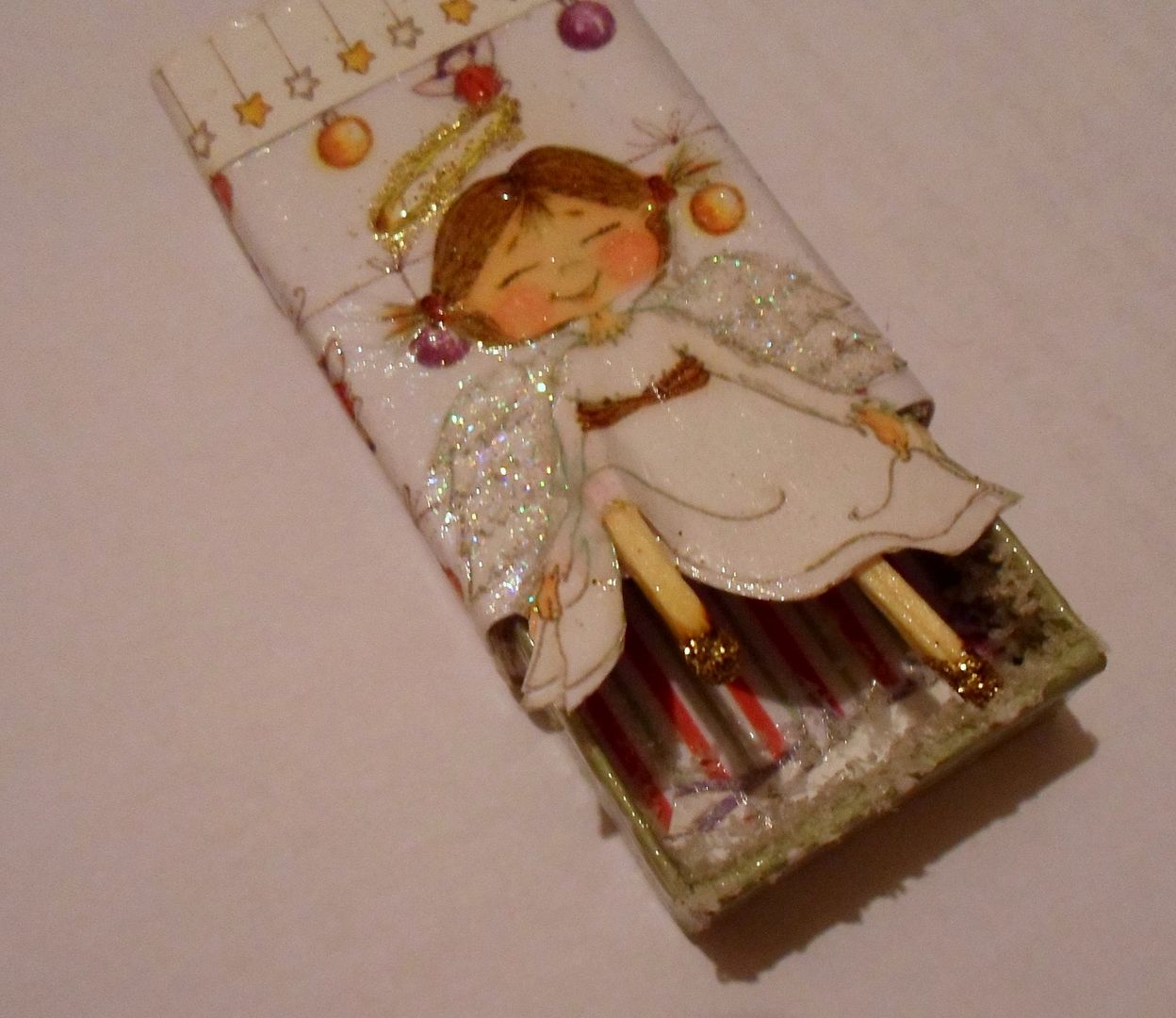 Not a great picture because of the time of day it was taken, but this is another little matchbox doll I did, using my Christmas angel character. I worked hard on this one. She has gold glitter shoes and halo and iridescent glitter on her wings . . . snow on the ground beneath her feet and a small winter scene in the background of her box just behind her feet. Christmas Baubles and stars hanging over her head. I quite enjoyed. It was a challenge to copy her legs just as they were in the original . . .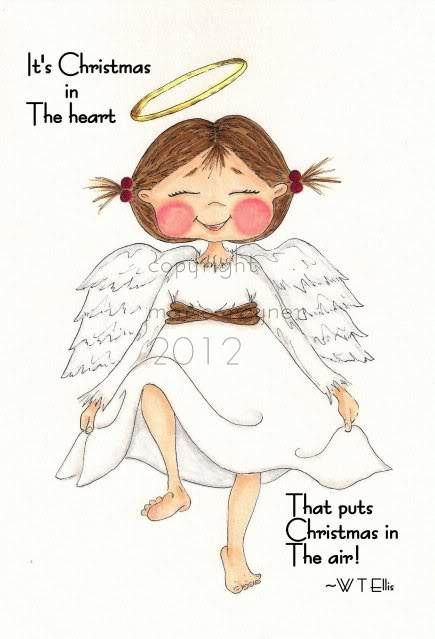 But I think I managed it. I quite enjoyed the challenge.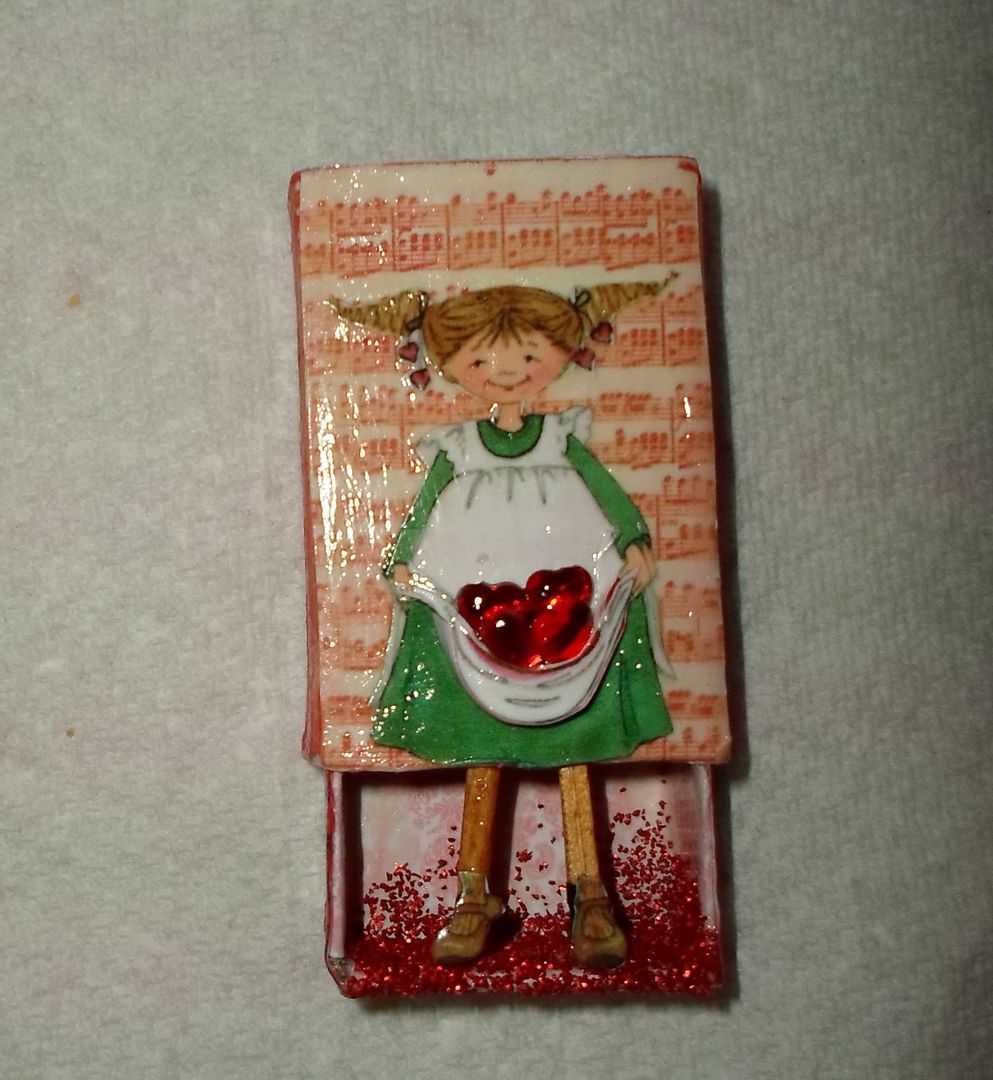 Another matchbox doll, a gift for a friend. The challenge here was to figure out a way to fill her apron with actual hearts . . .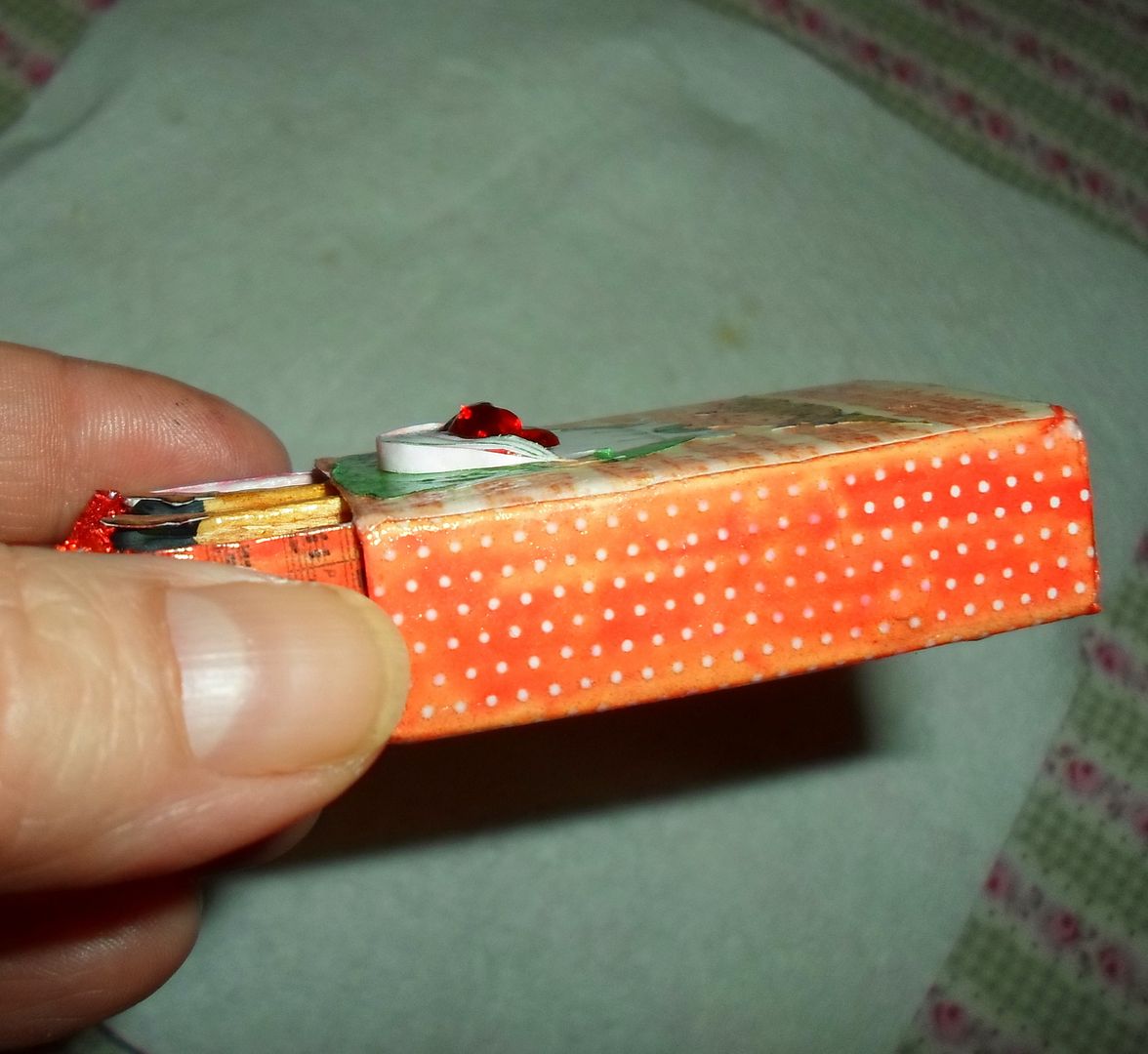 But I did, and she turned out quite nice. I must make more . . .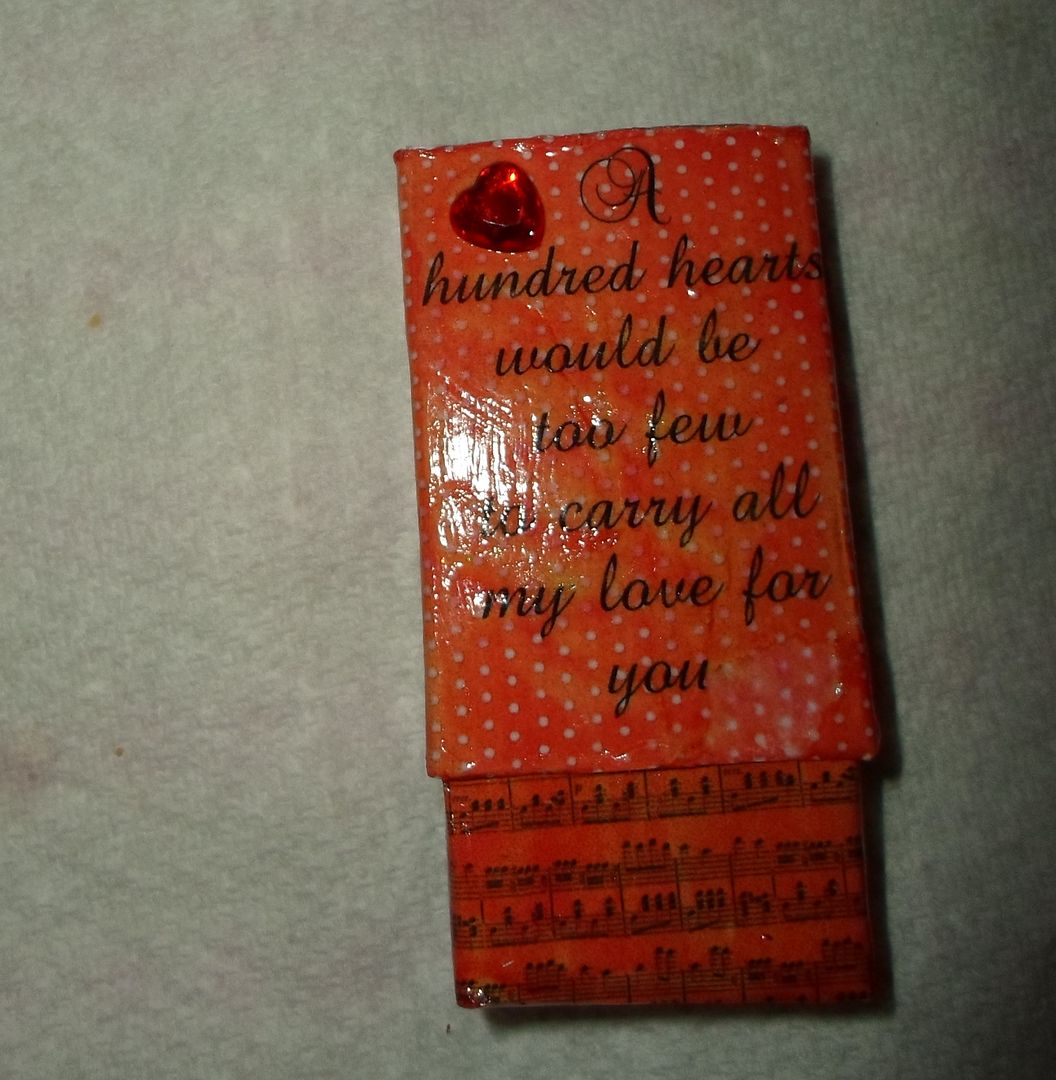 The sentiment on the back . . . I apologize for the poor photos, again . . . winter light, wrong time of day!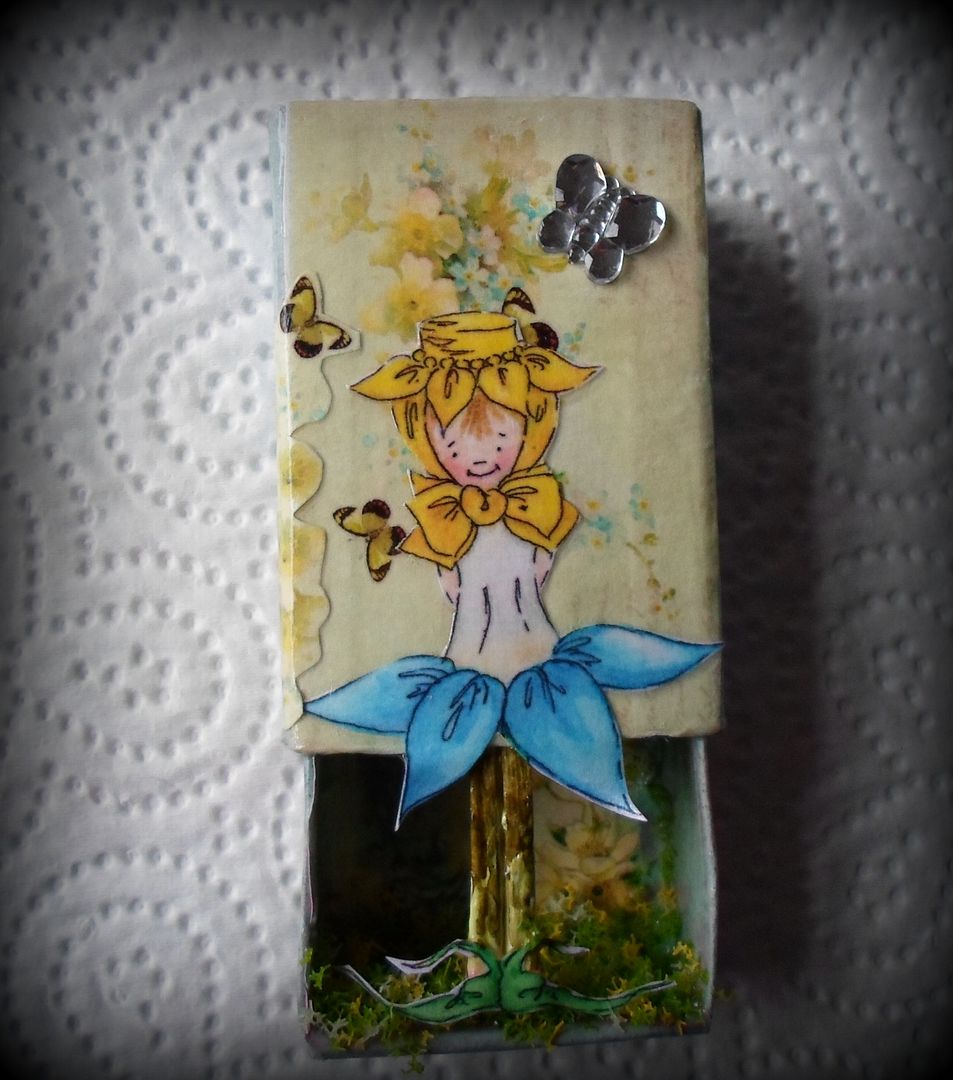 More matchbox dolls made . . . gifts for treasured church friends . . .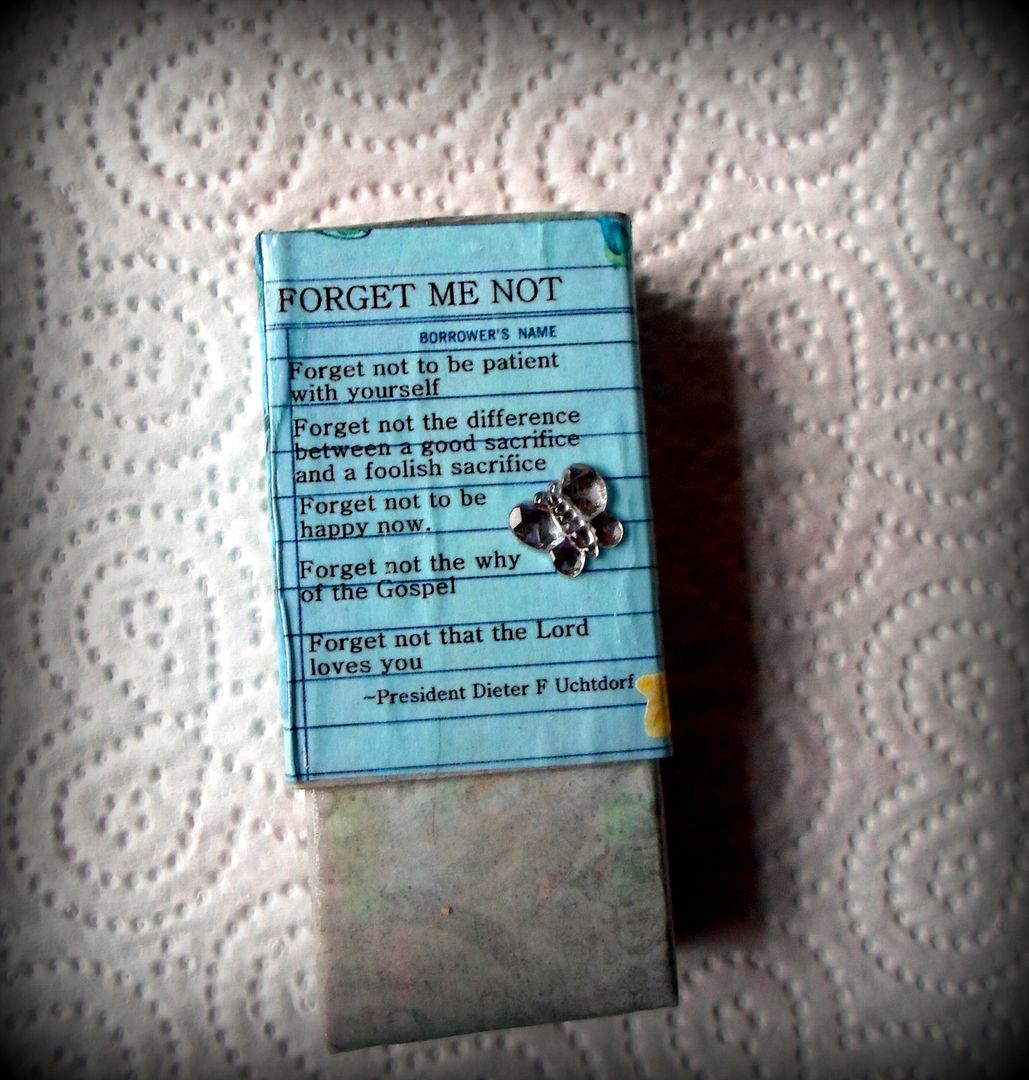 I hope that they like them.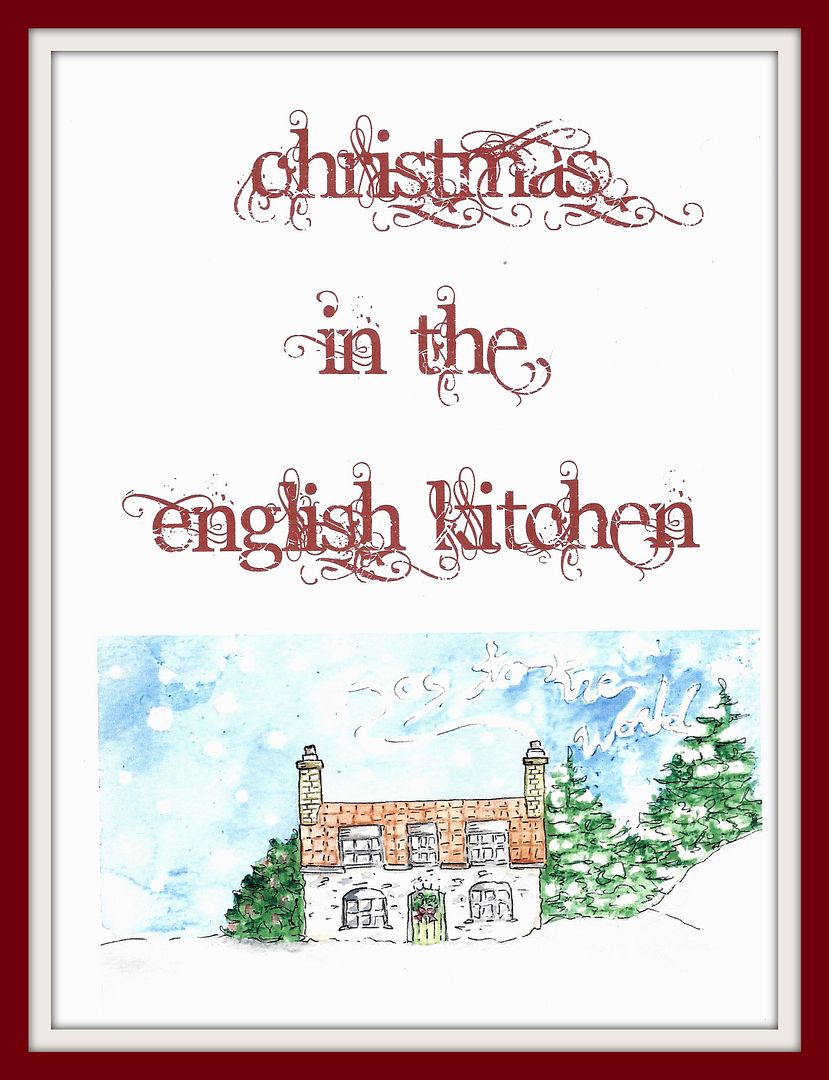 I finished my Christmas Cook-booklet and it's for sale over in
The English Kitchen.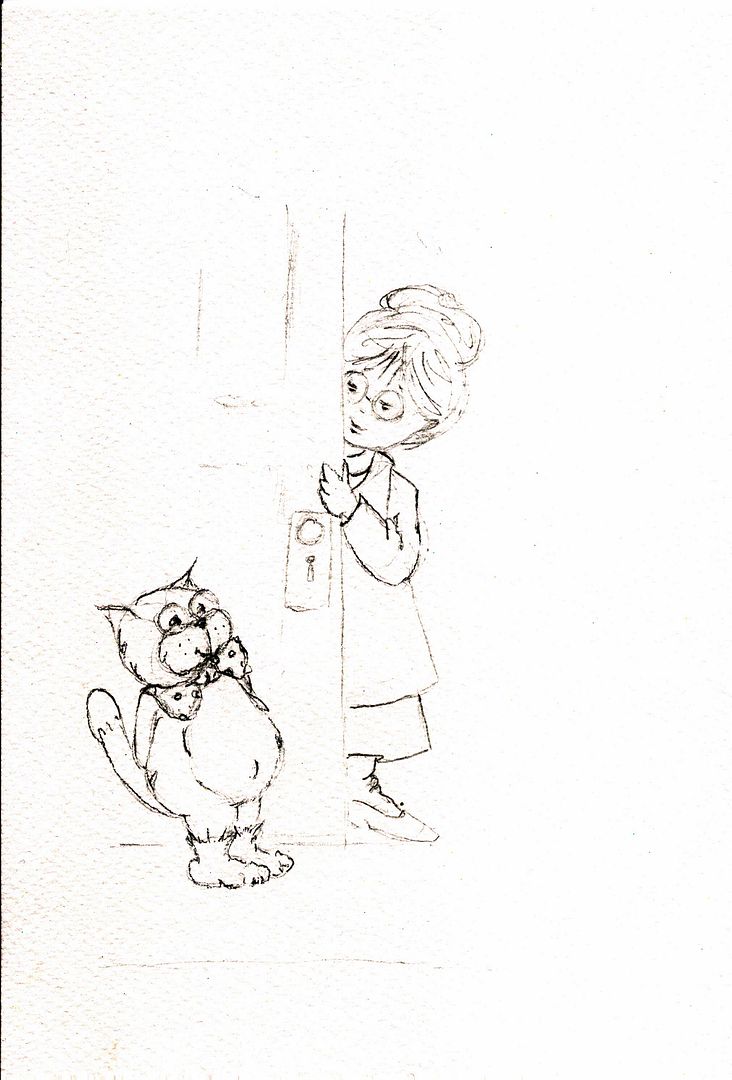 Turning sketches from the children's book I am illustrating into colour and bringing them to life. I hope I am doing a good job at it.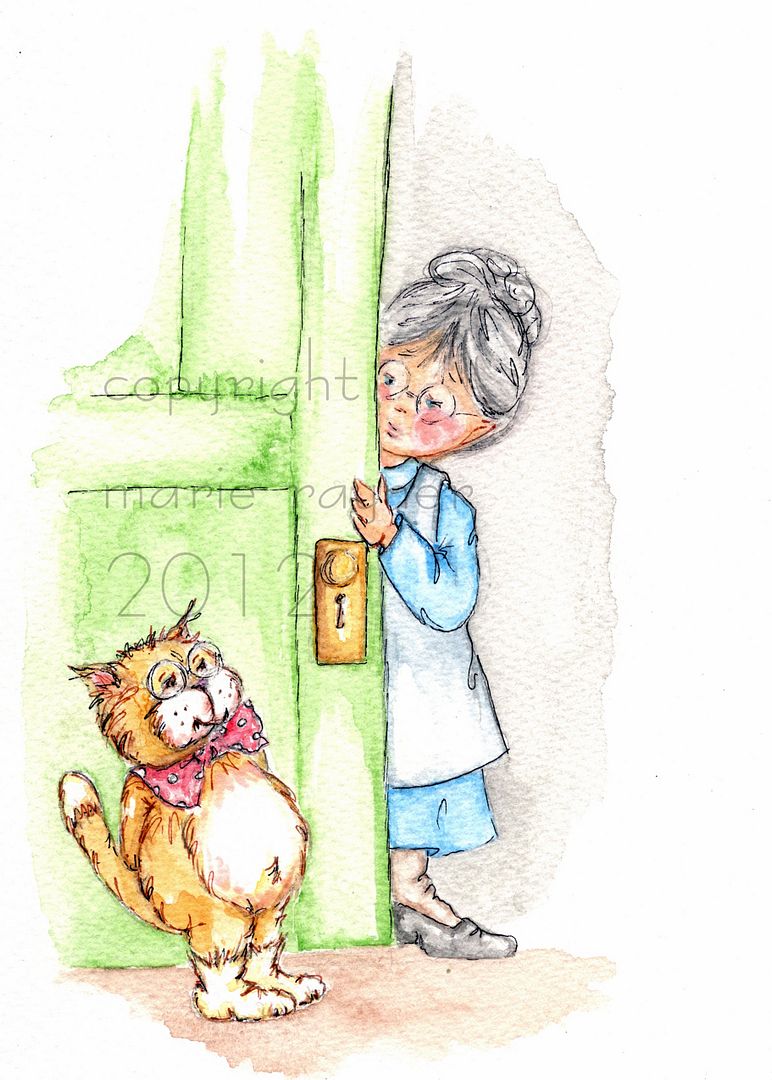 I am enjoying it in any case and now the rush is on to finish it up. I want to have them all done and handed in before I go to Canada in January. I have no idea how long I will be there . . . but I do want to have them done before I go. I have no idea if I will be able to do any painting when I am there. I think I will be pretty busy taking care of my mom . . . the art may have to go on the back burner for a while.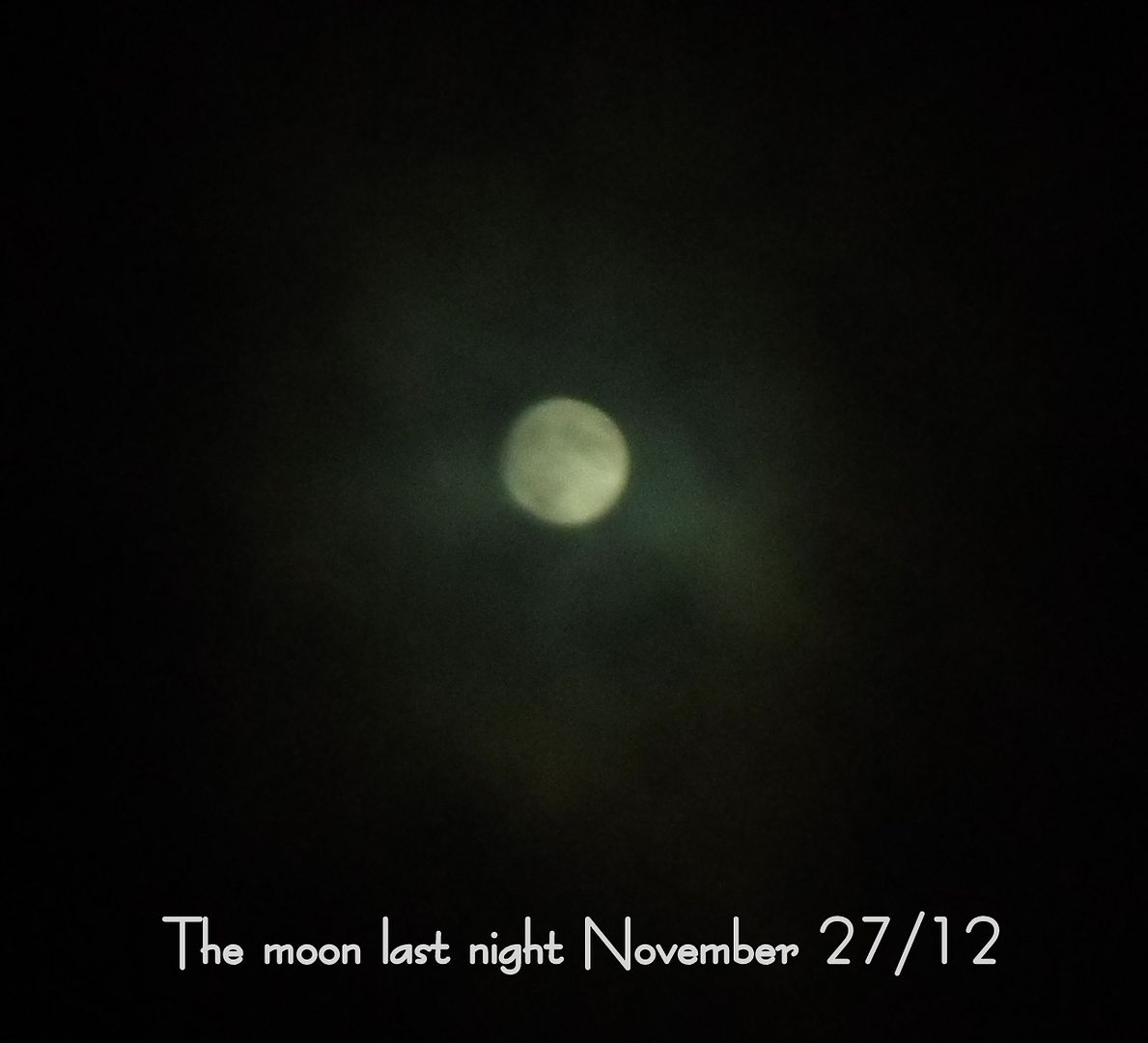 There's been photos taken of brilliant moons . . .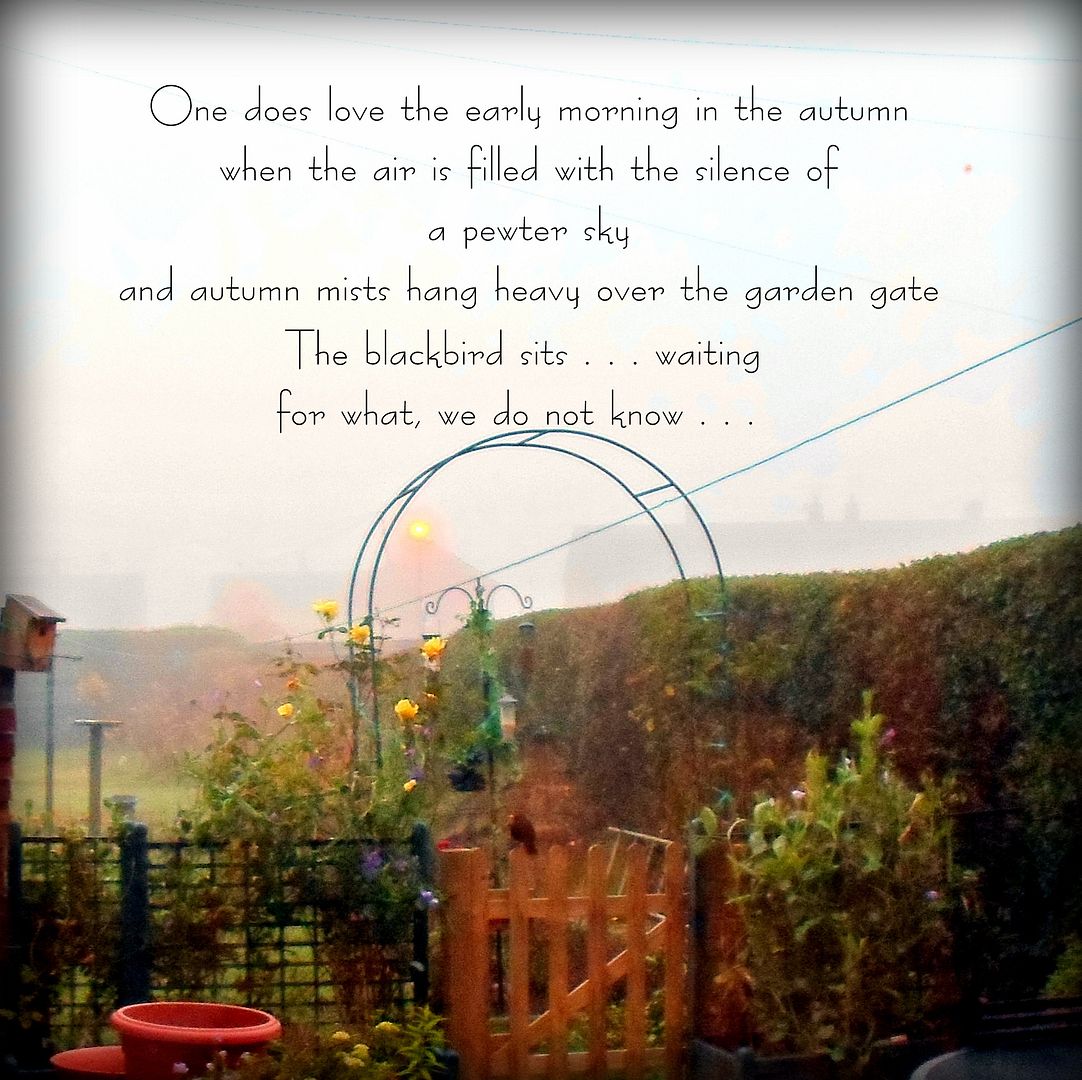 Early morning mists and pewter skies . . .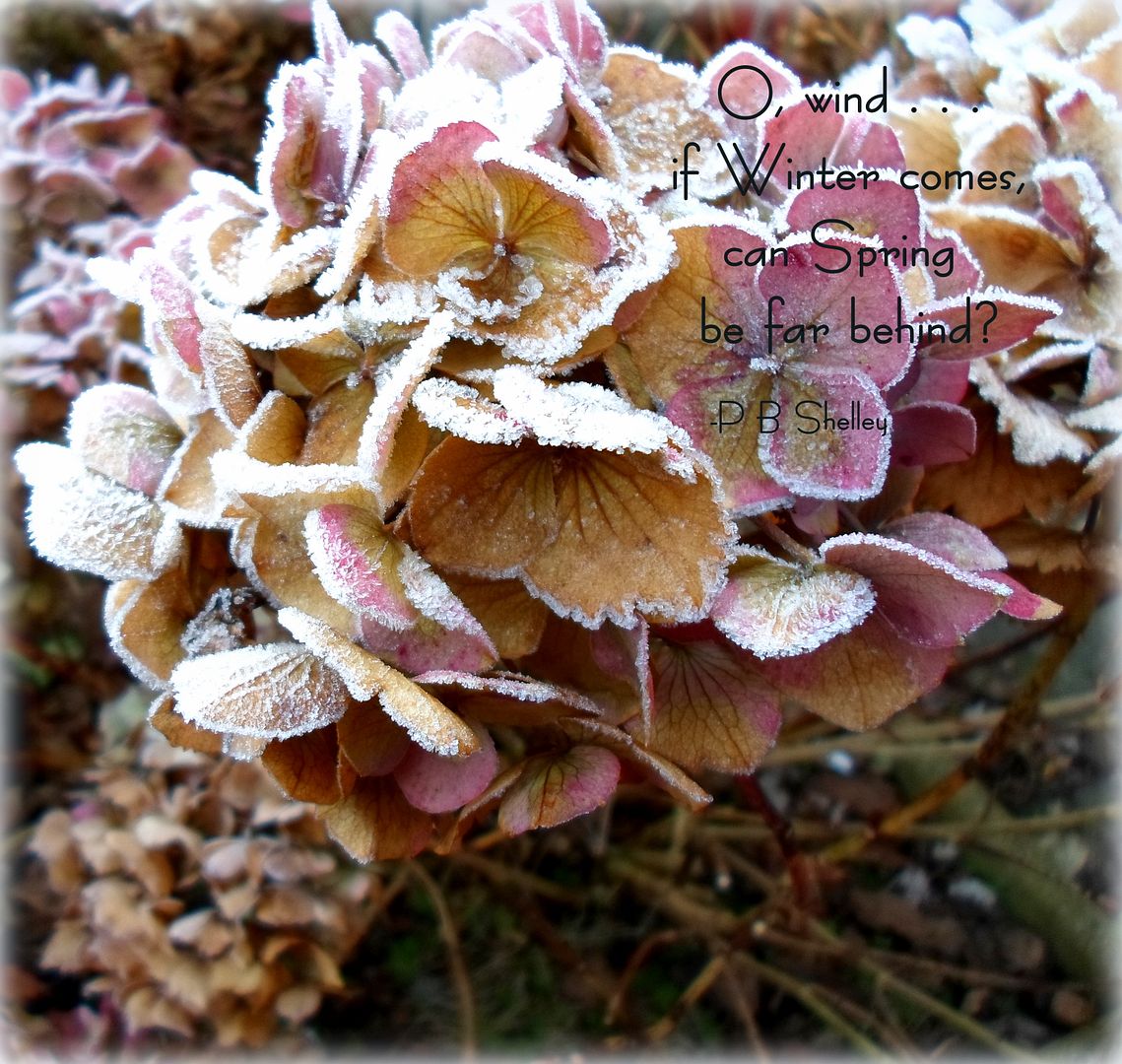 And frosty petals . . .
And more than a few laughs besides. I want to wish to each and everyone of you a very Merry Christmas. Thanks for visiting me here at the Artful Heart this year. One never knows what the next year will bring, but whatever it may be . . . I hope you'll come along with me and
Find the joy.
"Glance backward, look heavenward, reach outward, press onward"
~Thomas S Monson