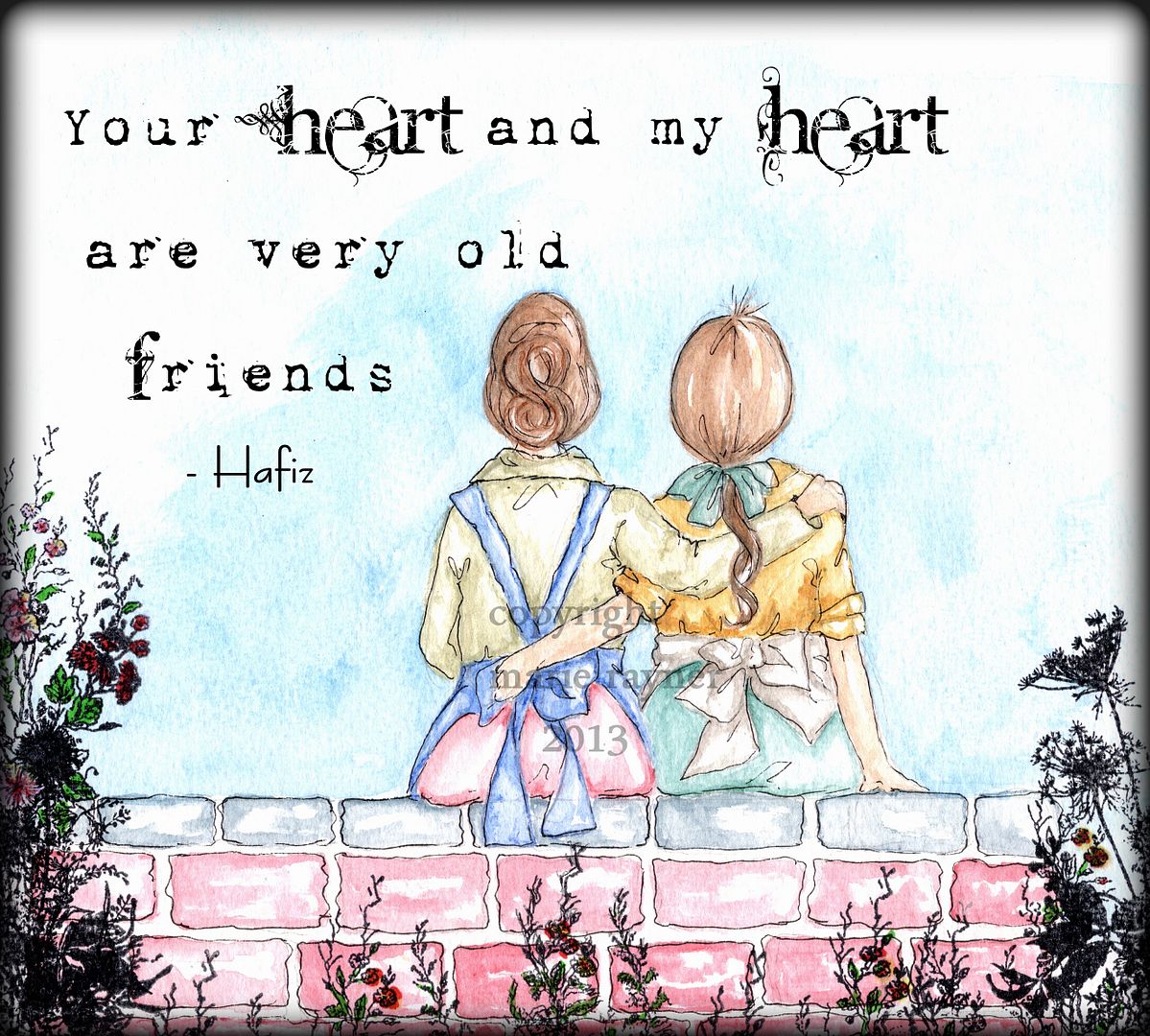 I found this quote the other day and fell in love with it. There are a few people in my life I feel this way about. You know who you are. I think it would make a great card for a sister or a friend . . . for a special person in your life.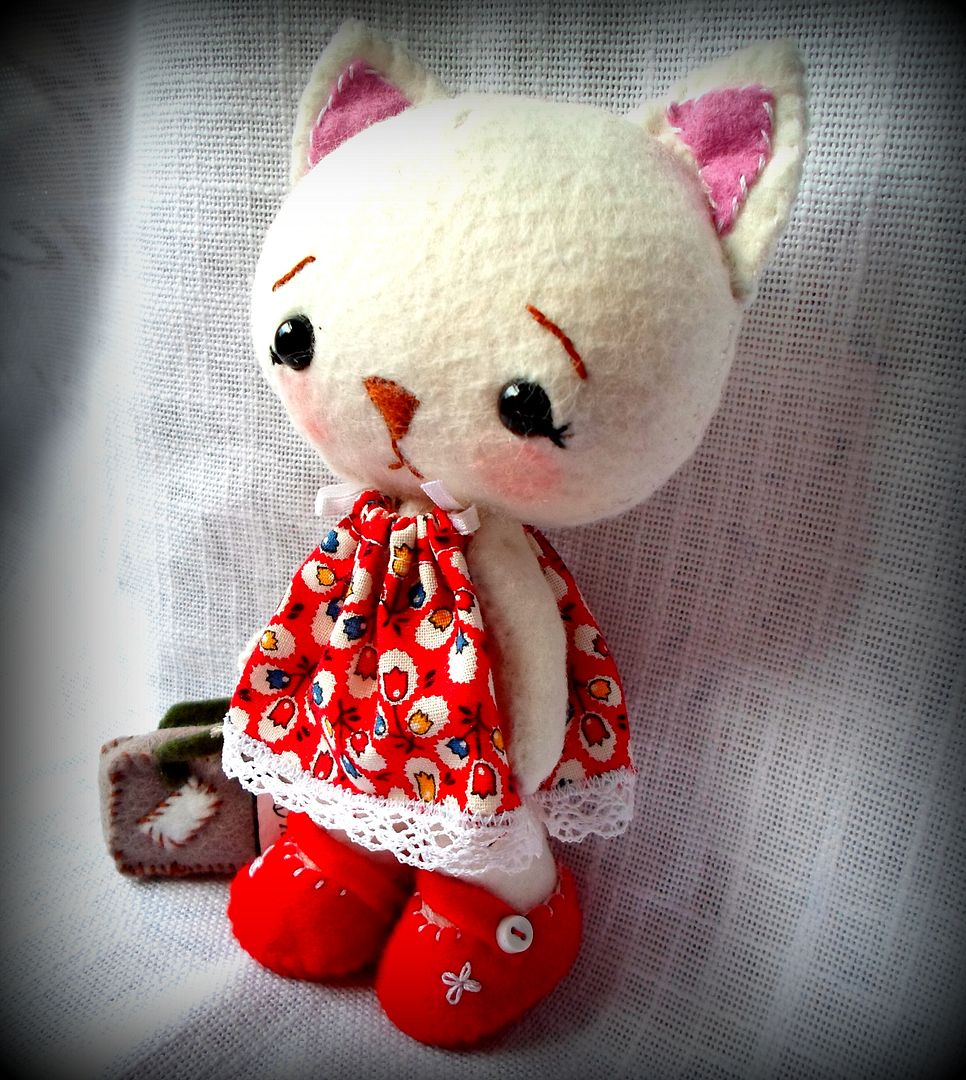 Something else I did just recently. I don't always just paint. Sometimes I pick up my needle and thread and sew. I love her little red shoes . . . her dress (of course!) and that wistful look on her face.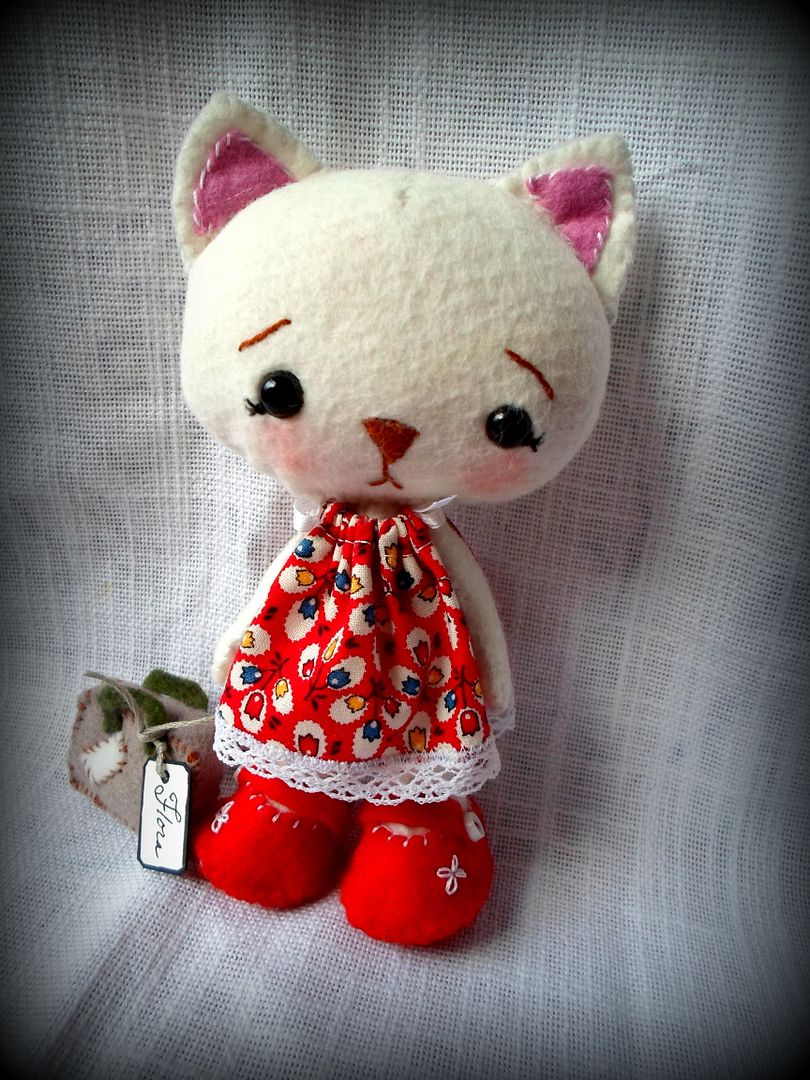 My sister thought she looked a bit sad . . . perhaps she does. I just think she's a little bit apprehensive about the journey she's about to take.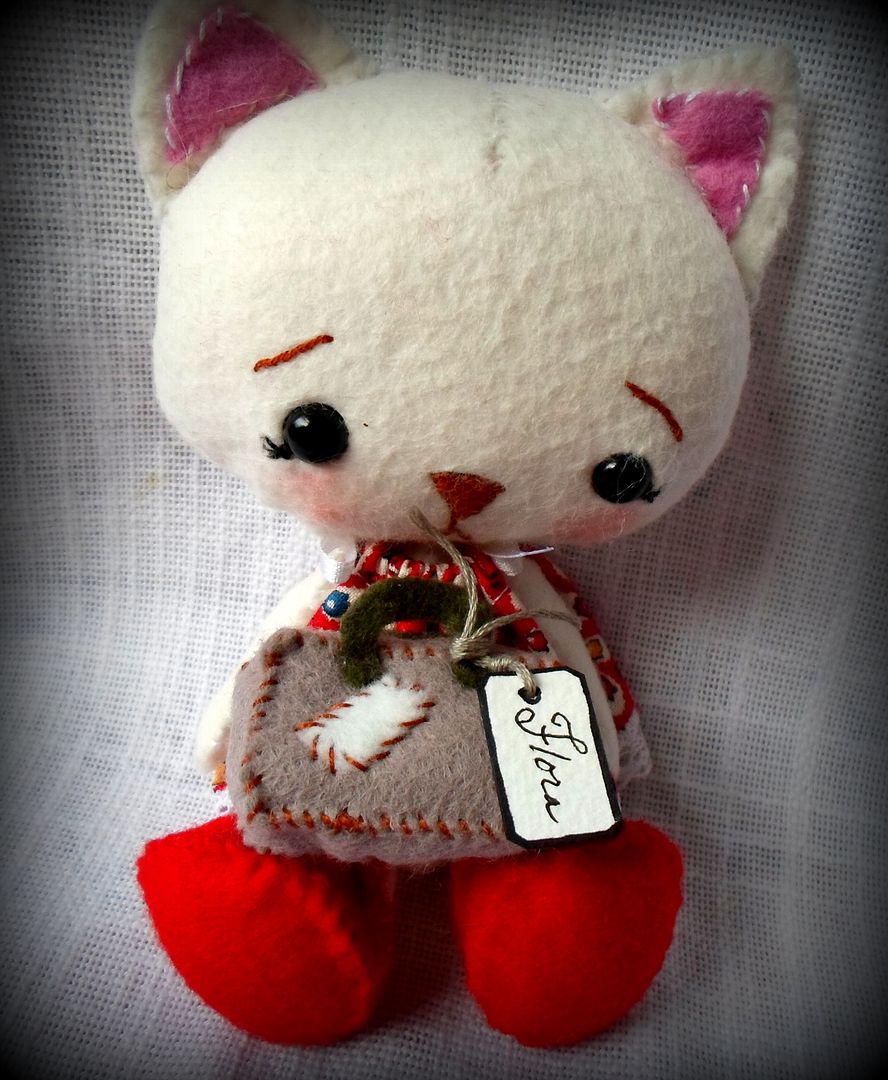 I think we can all get like that from time to time . . . uncertain futures can certainly strike dread into any heart. I hope she's packed her toothbrush!
DO check out the other talent for this weeks WOYWW over at
The Stamping Ground.
Thanks for looking! Happy day to you.