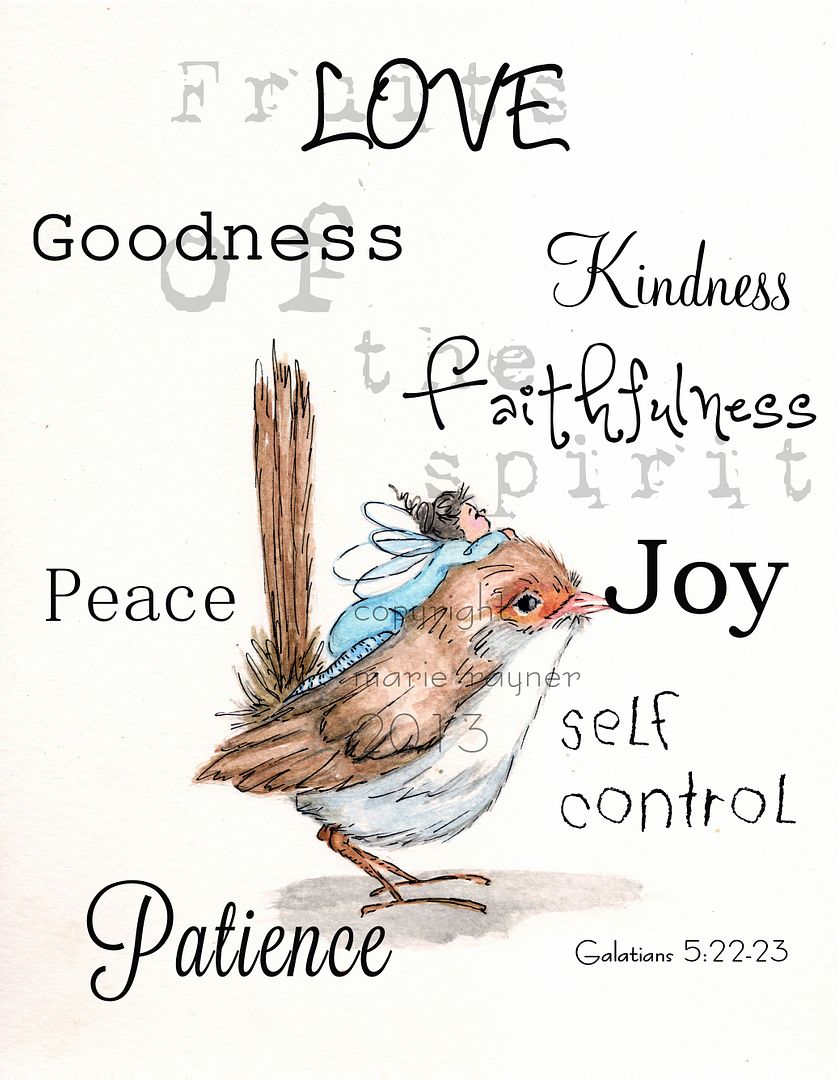 I've had a bit of a busy week art-wise this last week of March 2013 . . . hard to believe it's already almost April. Wherever has the year gone?
First up is this little painting I did the other day of a fairy sitting on the back of a little Jenny Wren . . . called "Fruits of the Spirit." I do so really enjoy painting birds and fairies along with the inspiration of God's word . . . and when I can combine all three I get really excited! I think this is my favourite one of all time . . .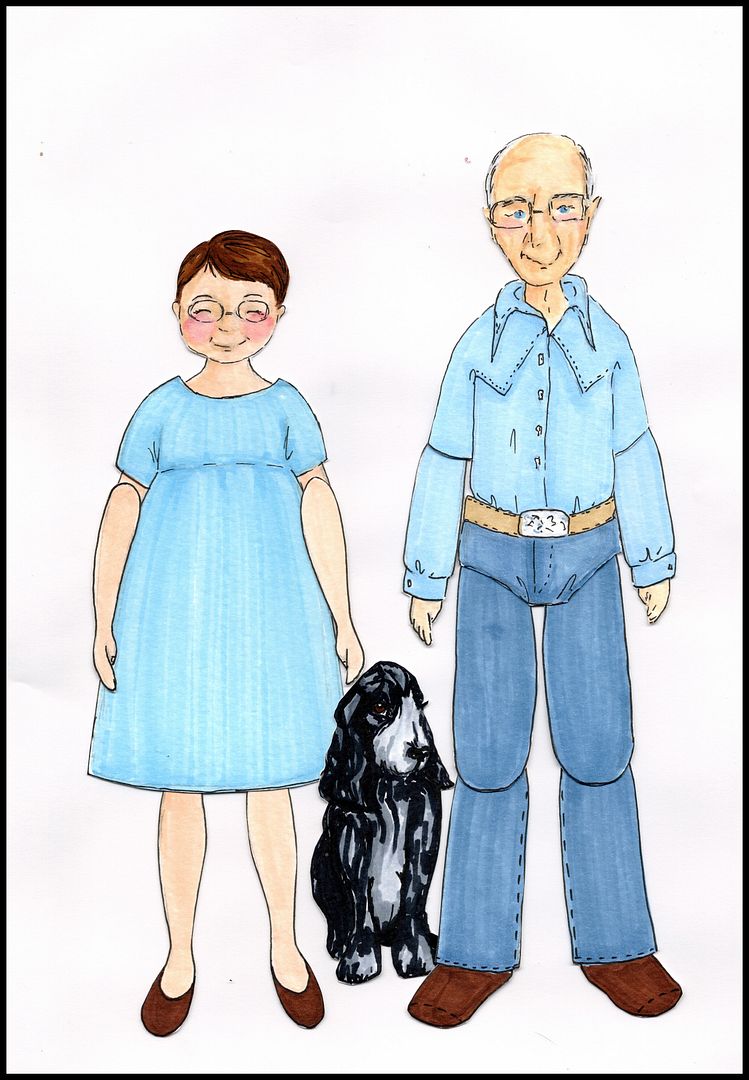 Then I got all whimsical one day and "Paper-Dolled" us. That's me on the left and our fur baby Mitzie, and of course the Toddster. I quite enjoyed this. I reckon I could "Paper-Doll" just about any family. Wouldn't that make fab personalized gifts for someone on their special occasions? I don't know! They're articulated too, meaning their limbs move so you can pose them. I want to make myself a pair of wings and a cowboy hat for Todd . . . those are two things we've always really wanted.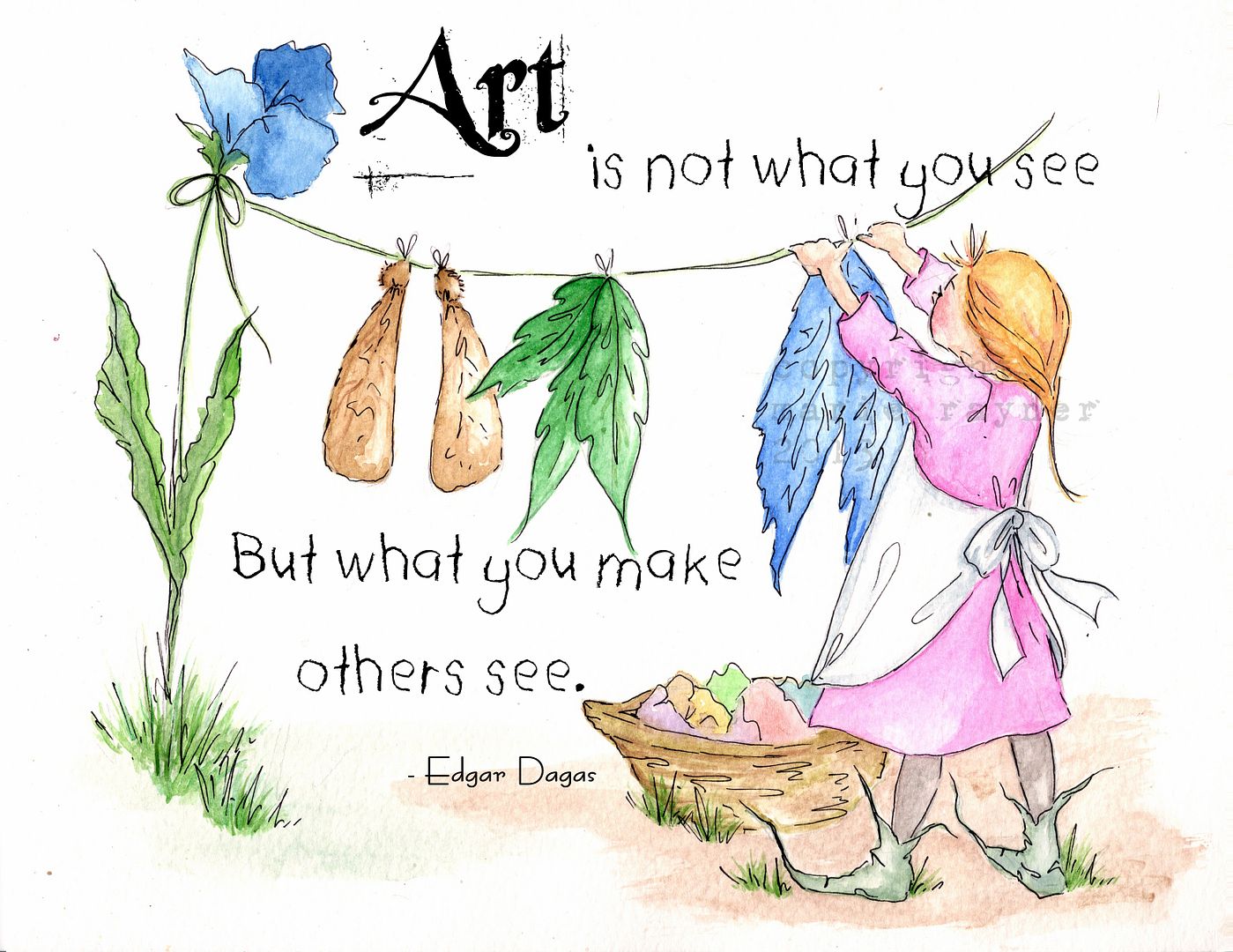 And finally this came out of my head yesterday afternoon. It's a fairy hanging out her wash . . . her laundry basket is a walnut shell, and the clothesline pole a sweet-pea. I'm not sure which wings are my favourite . . . but I love that she is up to date fashion wise . . . and never has to wear the same thing day in and day out, don't you?
Why not pop on over to
The Stamping Ground
to see what's on everyone else's Work-desk today? You are sure to be amazed.
Thanks ever so much for popping in to see what I'm up to! You make my day every time that you do!