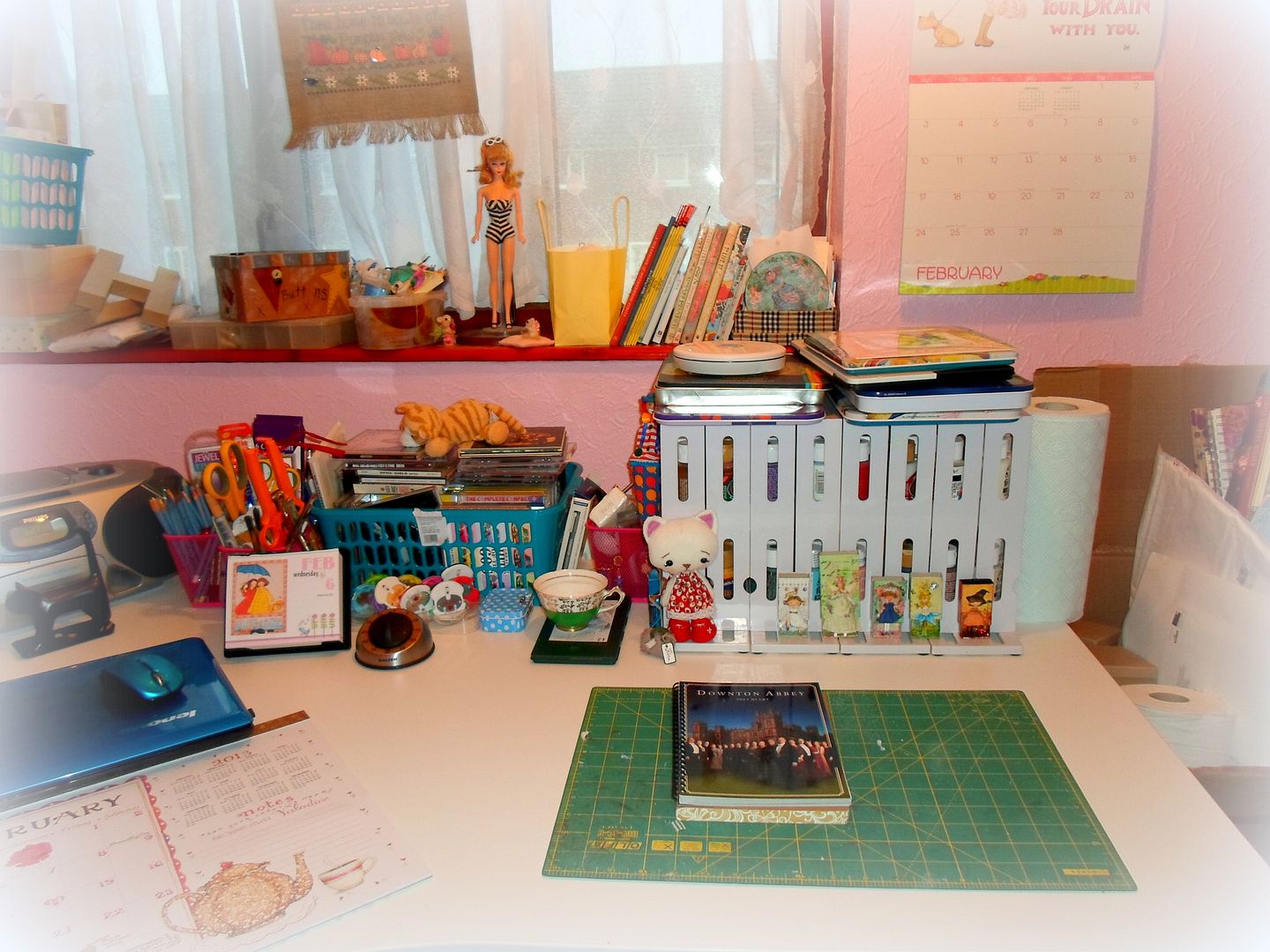 I can't believe that I haven't posted anything for a couple of weeks! I have gotten so slack. I think it's probably taken me a bit longer than I thought to get back to the swing of things since my return to the UK. Nevermind . . . I am getting there now and I have lots to show you this week!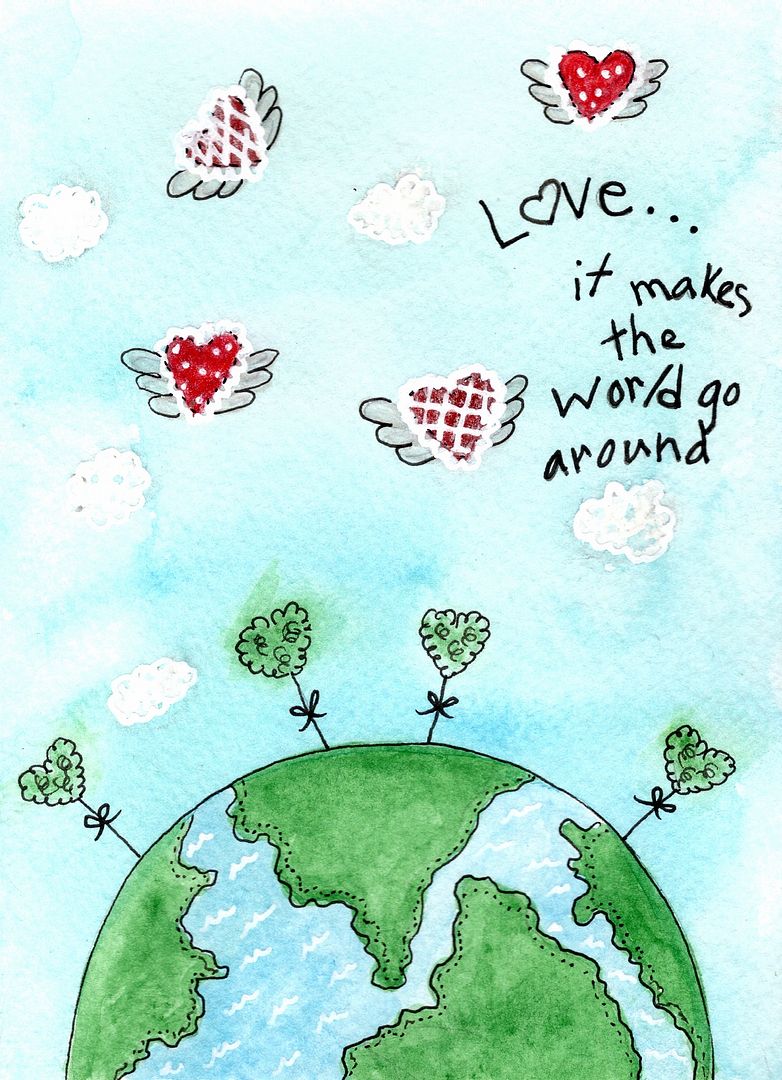 I've been taking a watercolor course from
Tascha
which has been a lot of fun. It's moving me out of my comfort zone for sure.
This was card I made. We were supposed to employ a few different techniques with this, using crayons, inks, pencil crayons, gel pens, washes. Not sure that I like it, but . . .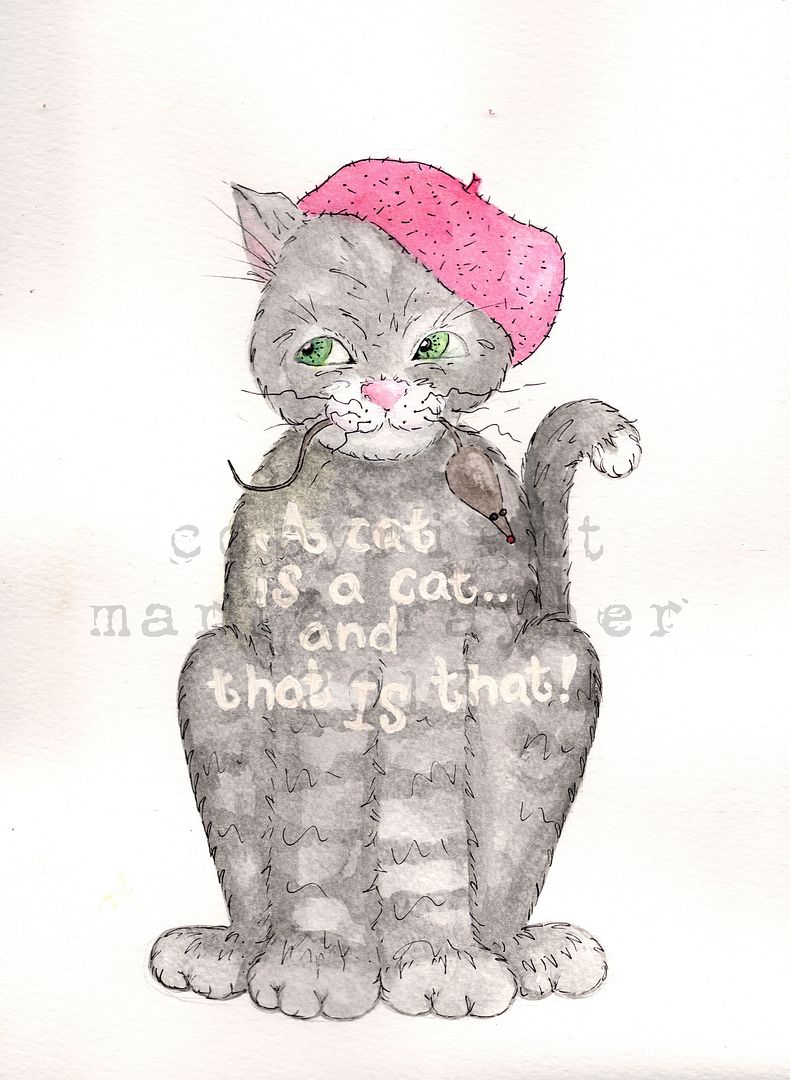 Then I was supposed to do something which employed the skill of using a masking liquid. So I did words on this cat, a cat is a cat . . . and that is that! I think the cat turned out great, but I am not loving the Beret.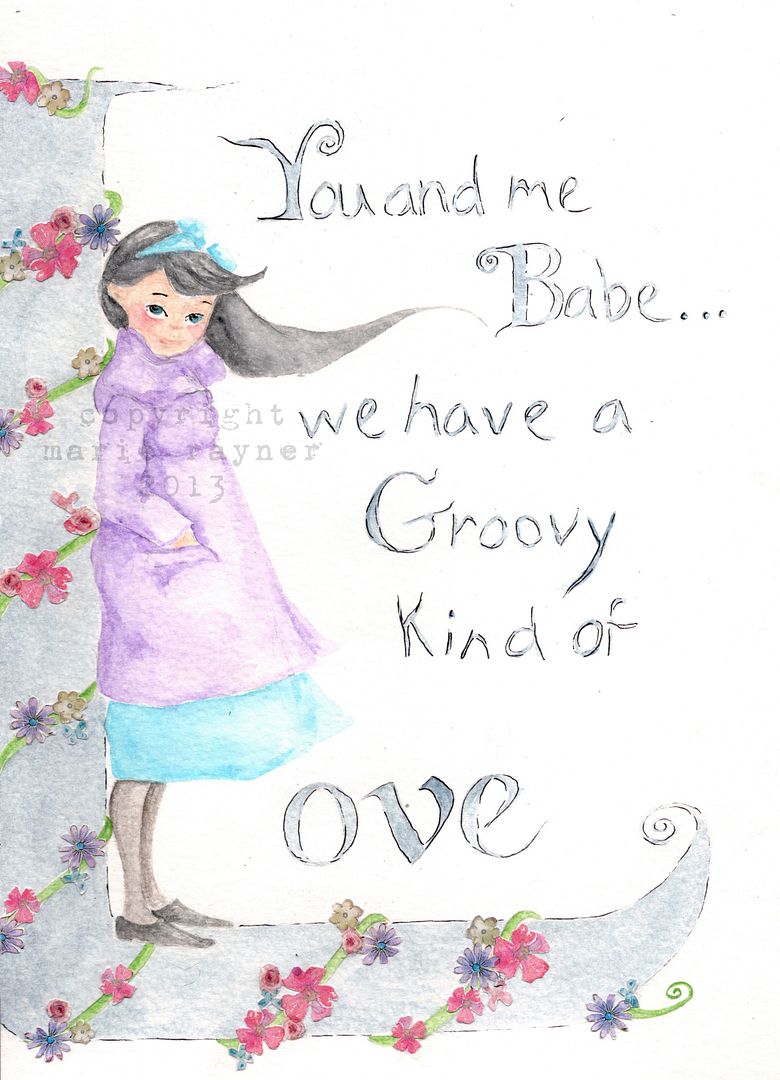 Then we were supposed to use a whole big letter in a painting. So I did this. I think this is getting better, but not happy with the colours . . .
I know . . . nit-picking . . .
But I've not just been working on course work. I've also been working on hand-painted post cards, which are for sale by the way. I might become famous one day, so they could be an investment, who knows! (dreaming here!)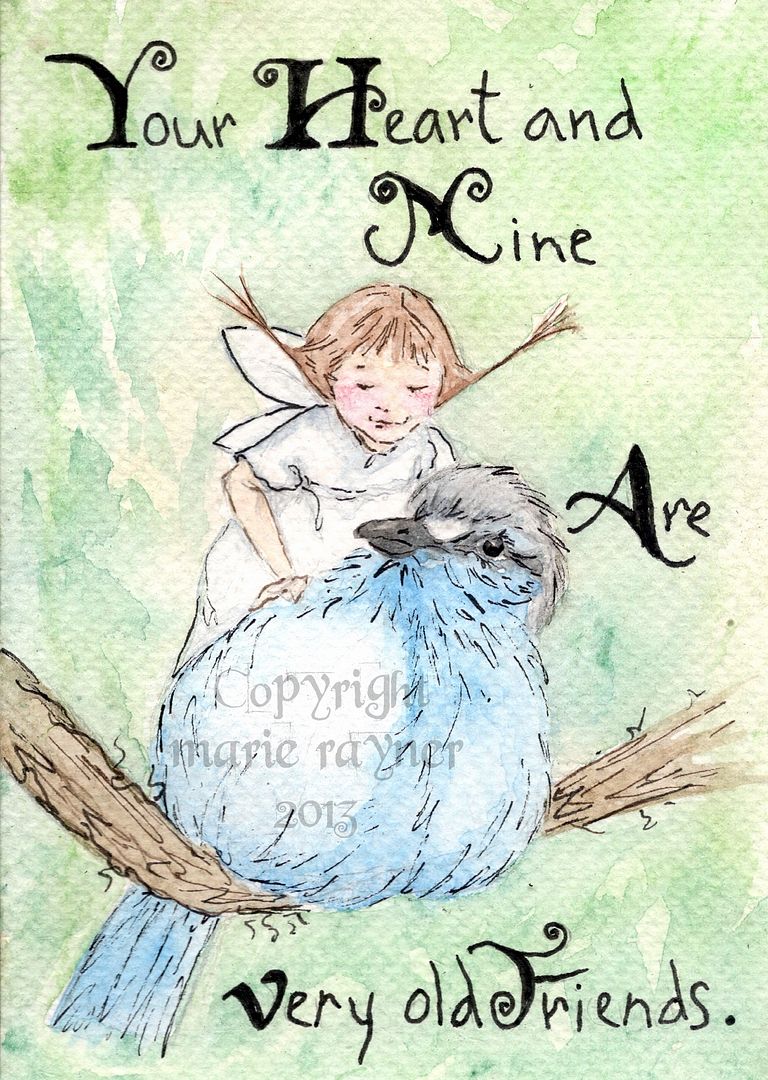 I put words on this one . . .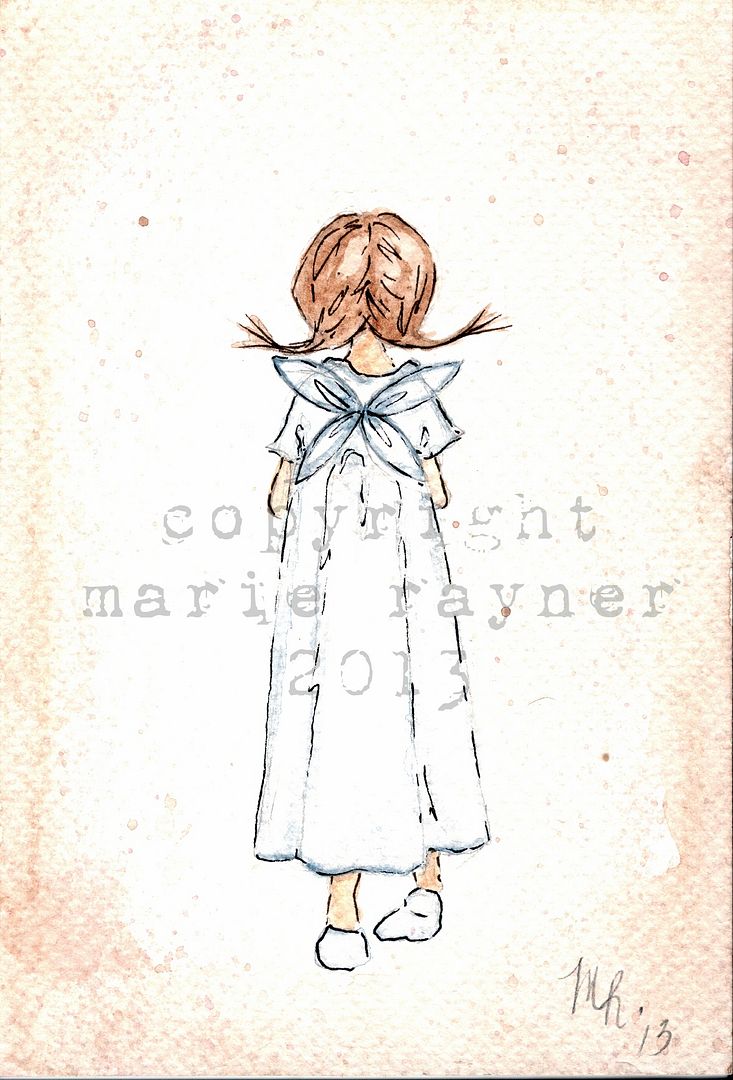 No words on this one . . . not yet anyways. Still trying to find the right ones . . .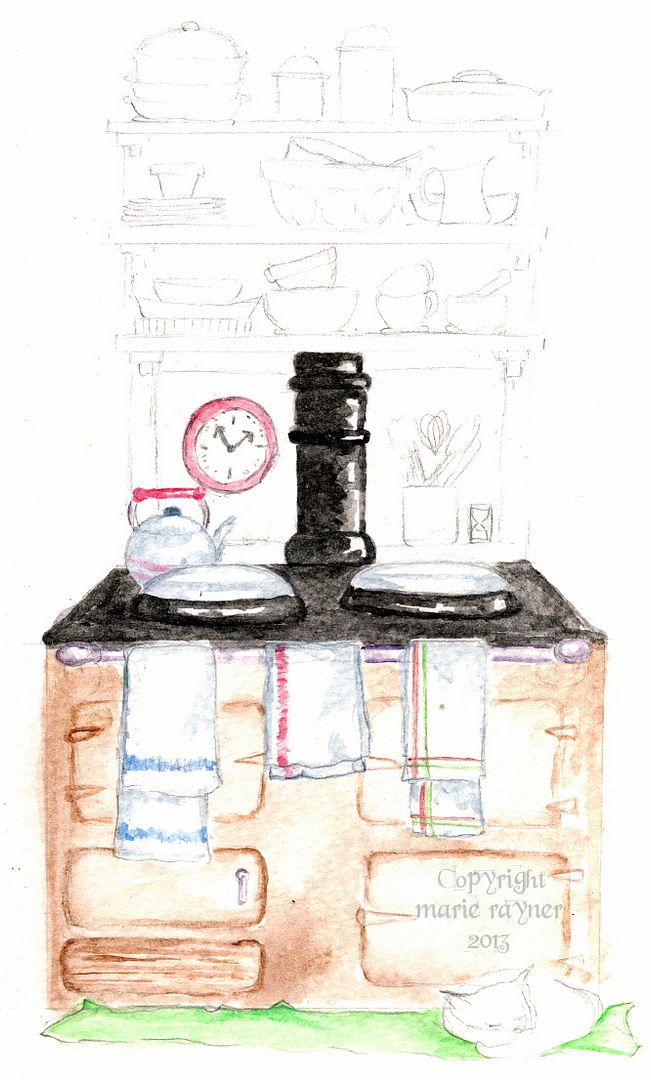 and I've been working on illustrations for a new cookbook project I am working on. This one's not finished yet. I still have to paint in the shelves above the AGA and the cat laying on the mat in front of it . . .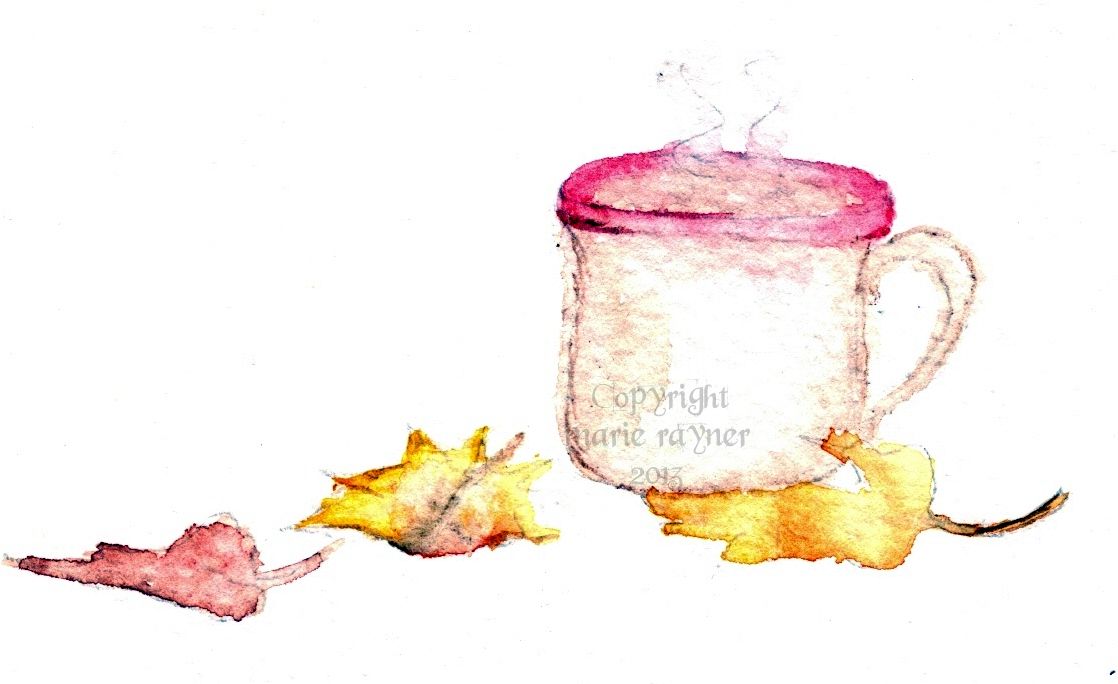 A warm cup of grog . . .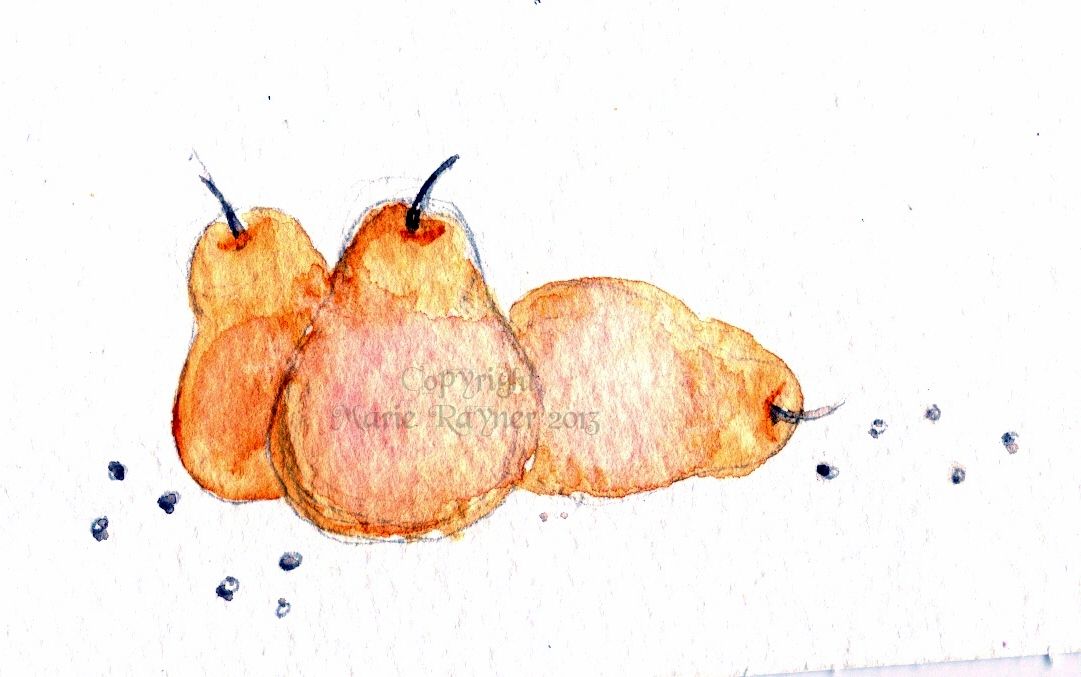 Pears and peppercorns . . . I know . . . lose the peppercorns . . .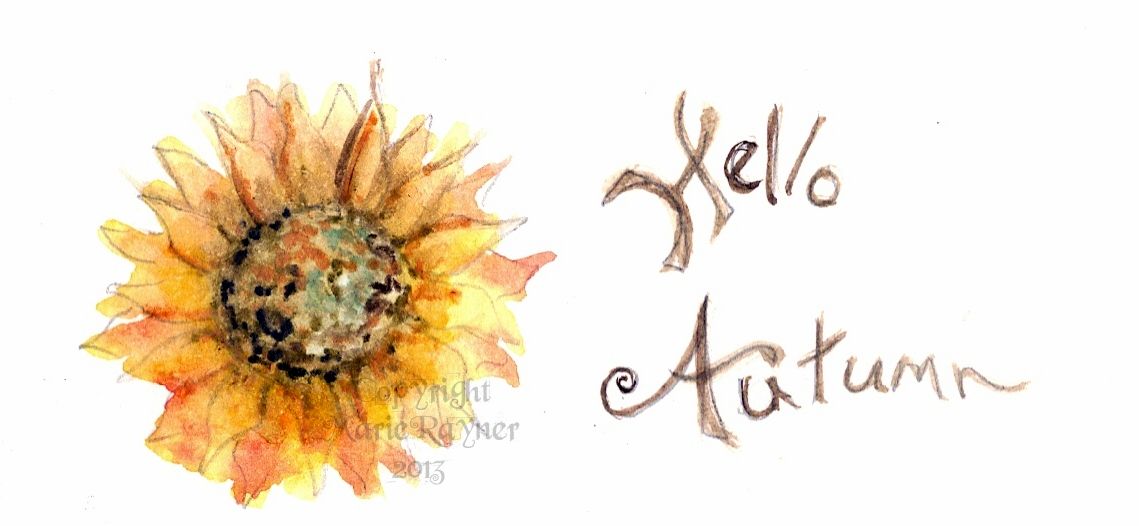 Sunflower and words . . .
And then just a little something to make you smile . . .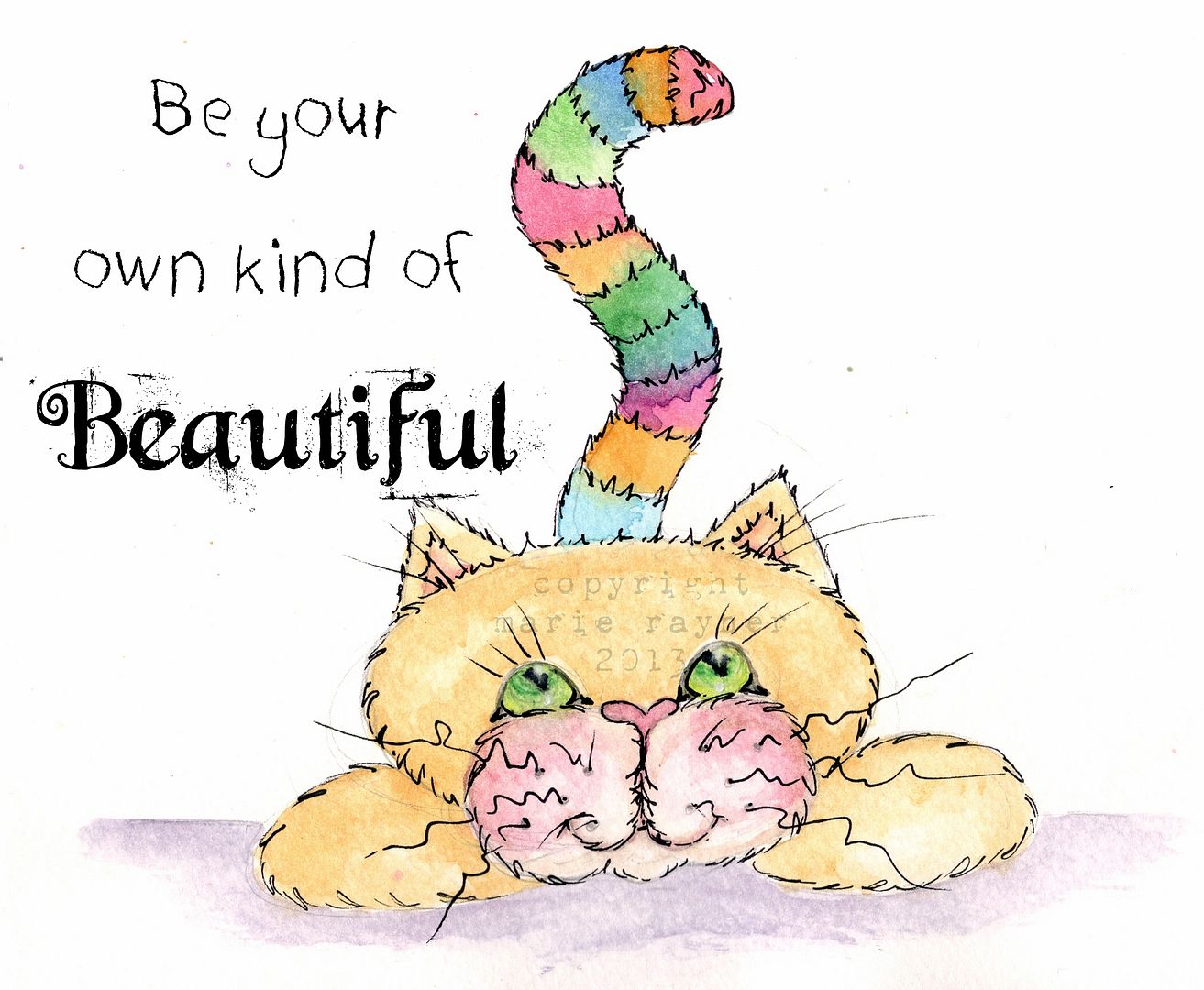 Hope you're having a great Wednesday!
Do hop on over to
The Stamping Ground
to see all the other entries for What's on Your Workdesk Wednesday!