I was contacted earlier this week and asked if I could do my Princess and the Pea painting with a little blonde girl instead of the brown haired one I have on it. This is a very old picture of mine . . . been kicking around for a few years now actually.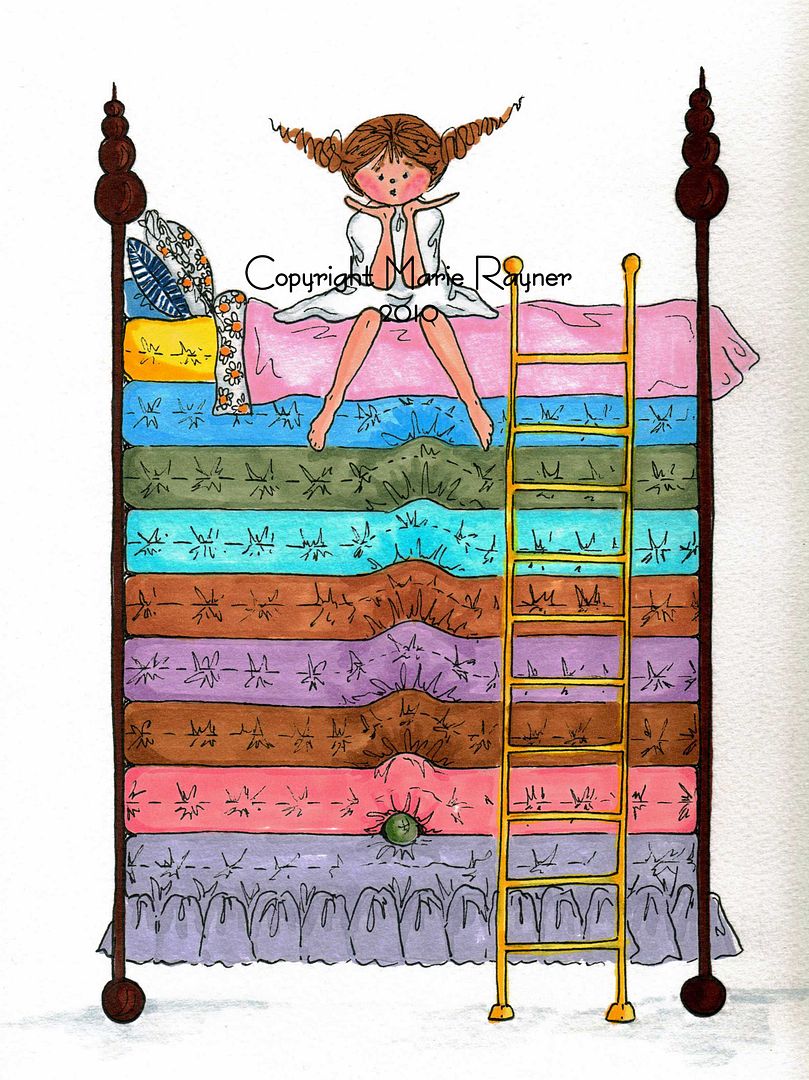 It was a painting I did back when I was just beginning to get back into painting. I liked it, but if I was going to redo a painting, I wanted to do it a lot differently than the first one. That's just me. You may ask why would I have to redo it? Couldn't I just change the hair colour?? Well maybe someone who is competent with Photo shop could . . . I am not competent with any sort of technology. I do everything by hand . . . me. So I had to completely redo it from scratch.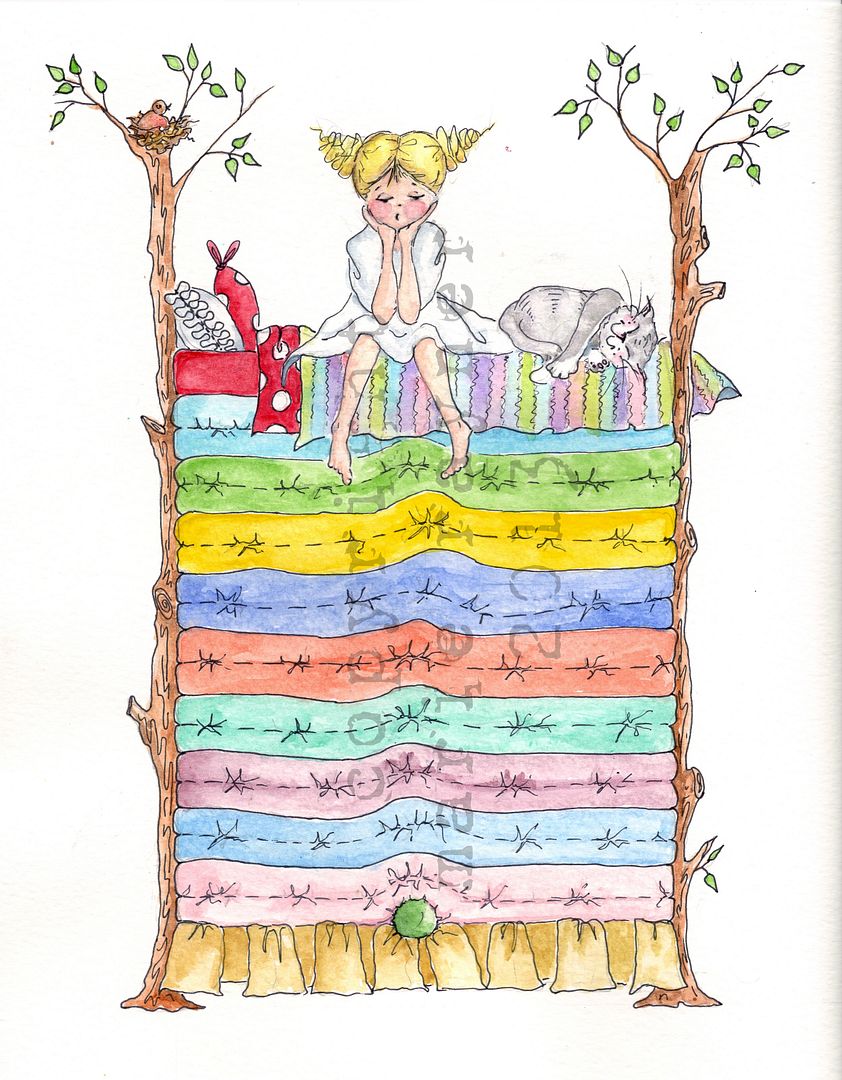 And so I did. This one is in water colors. Her bed is a tree bed. I like that. I would love a tree bed, wouldn't you?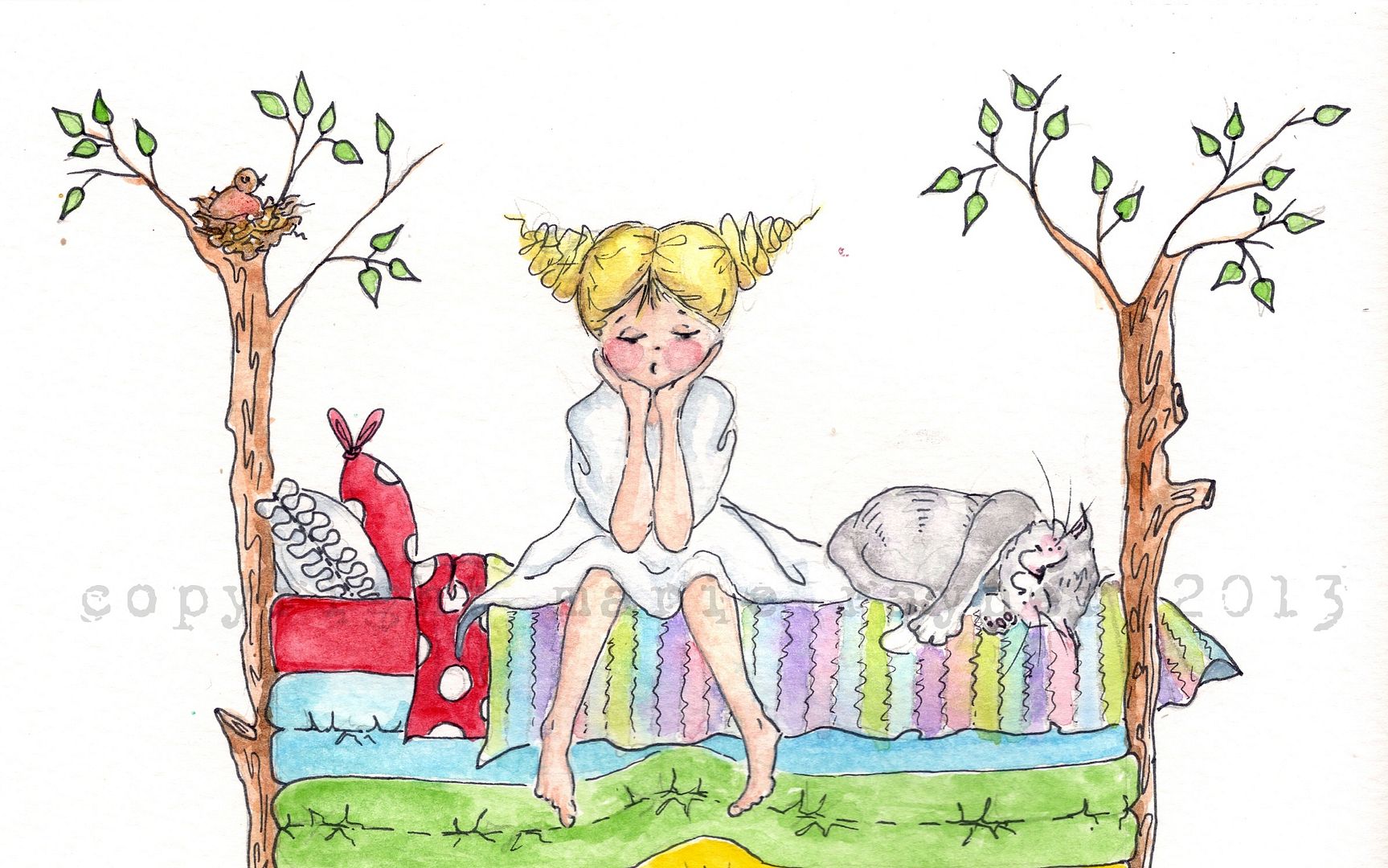 I put a lot more detail with this one, not only with the tree bed . . . but there's a nest in the tree with a singing robin . . . and a very comfortable looking cat fast asleep on the bed.
I'm sure that she is envious of his ability to sleep through anything. I would be.
And that's what on my desk this Paint Party Friday. Do hop on over to
The Stamping Ground
to see what everyone else is doing!
Thanks for looking!